Open Source Microfactory STEM Camp

Hint: This is an organizing page. See actual event at Open Source Microfactory STEAM Camp
Logistics
Open Source Microfactory STEAM Camp Logistics
Participants
Machines for Poets
Link
See https://www.opensourceecology.org/open-source-microfactory-stem-camp/
Evening Review During Workshop
Day 1 - Impressions - what you liked and what didn't work for you - and reflection on "Revolution doesn't happen when society adopts new technology, it happens when society adopts new behaviors."
Day 2 -
Short Links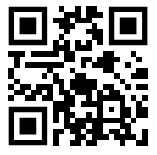 ]
Materials Purchases
See STEAM Camp Materials.
Critical Path
Timer
Brand and Community Development
Need a Stack Exchange instance to cultivate tech Dev discussion.'''
Cultivate a real biz. That is Cordless drill and doing a good job on it. Stackable battery pack is 5 kg (50 gram per bat) for 1 kW. This gets us to covering part of mobility requirement in an integrated way
Open Source Enterprise STEM Camp. Design track and Enterprise track
Our deliberate difference is getting towards a product
Small extruder qualifies as a product because no good small, Six Factor Design extruder exists.
Small electric motor qualifies
Small printer qualifies.
Small geared down 3 mm extruder qualifies - huge value proposition
Small stepper motor qualifies
Community Dev by paying people. Revenue model allows for increase of expert human capital
Notes on Curriculum
Design a welder wire feed as a spinoff from extruder feed
Power Supply that is scalable from 3d printer to welder.
Extended Project List
3D Printed calipers.
Flexible spiral 8 mm bushing
3mm planetary gear-reduced extruder.
Doc
Working doc - https://docs.google.com/document/d/1VfuMoyH_Veev3jqVVtfSIrqznBvXpy23wcXsCECvg44/edit
Overview
The Open Source Microfactory STEM Camp is an immersion learning experience for gaining hands on skills in designing and building real things of economic significance.
Goals
The goal is to expeose participants to a wide range of design and prototyping skills. We will use OSE's open source Universal Axis Construction Set as a scalable and modular cartesian robotics motion system - which allows anyone to build a wide range of automation and CNC machines from scratch - easily and inexpensively. By using the Universal Axis - and combining it with various tool heads - one can build 3D printers, CNC mills, printers that print in metal, and any other
How It Works
The first 4 days will in general focus on skills learning, and the following 5 days will focus on projects for applying the skills learned. However, at all times we shift between the classroom and builds in the workshop, so this is a blended experience. About half the time will be in the workshop, and half in the classroom.
We include a build of a 3D printer from scratch in the first 4 days. Participants are welcome to take finished printer home with them (not included in the cost of the workshop). We will have a 3D printers cluster of 8 OSE printers available throughout the workshop for prototyping, and we expect about a dozen more to be built by the participants. The goal is to build and use the tools that we built to further bootstrap our ability to make things throughout the workshop.
Audience
Anyone interested in open source appropriate technology, with a focus on applied machine design and the skill set necessary to fabricated the machines..
Overview Schedule
The Open Source Microfactory STEM Camp is a 9 day immersion education experience with hands on projects. We will teach participants about design, and the hands on skills necessary to build the designs efficiently and effectively. We focus on fully open source tool chains for design and build, where we build the production machines for use within the workshop.
Detailed Schedule
The first 4 days will cover a crash course on design, and participants will
Marketing
How do people find out about it?
Budget Scenarios
Feedback
On Announcement
SJ - Thanks so much for providing the link and creating the event. My feedback is that its a significant leap forward. The 4 project days make sense and 5 freestyle days does'nt leave anyone with thinking that they have to rush when the skill set of many people is not there for rapid builds unless one is already accustomed to it.
The universal axis system D3D looks amazingly inventive and the D3D simple kit is a great price point that won't break the bank. The remote participation pricing is reasonable to me as a person could start off with the simple kit and graduate to building the full D3D learning at there own pace in semi-shop environment like a shed or basement.
The OSE products in my view, especially starting with the printers would help any number of IC's create transnational localized economies morphing into international ones not subject to market forces. I think thats what would make the most sense as innovation in AI intensifies with the corresponding technological displacement. (https://www.ic.org/directory/intentional-communities-by-country/)
If one was'nt tied down in work related issues and being in your neck of the woods, can't see anyone going wrong on tuition either.
Those are my thoughts, I really like this synergies being created with all these technologies! I think it should be great for those who are there to participate and for those who can learn remotely while replicating the design philosophy!
Learning Goals
Matthew Ewer - I'm less interested in learning about the basics of 3d printing, since I have rather a fair amount of experience with it already. Most of the other things on the itinerary sound interesting, or at least practical. In general, I'm interested in learning fundamental skills that will be of use in designing machines. My desired end goal is to one day be able to bootstrap a set of machines that are entirely self-replicating, and include a 3d printer. (I realize that several things make this a distant goal, such as the circuitry, in particular.) One topic I'd be interested in is how to retain accuracy - if a self-replicating printer degrades (non-convergingly) with each generation, it's not sufficiently self-replicable. Seems like some errors would smooth out, but others would propagate. Another topic I'd be interested in is how to make fundamental materials from scratch - wire, ball bearings, pipes, plate. PLA, if that's on the menu. Overall, though, the itinerary skills like welding and structural analysis sound pretty useful.