OSE Machine Design Guide
About
Read more about it - what is a Design Guide?
2022
2021
2019 Introduction
This is a Machines for Poets immersion crash courses on design, to be presented at the Open Source Microfactory STEAM Camp. If you would like the hands-on practice that goes with this learning, join us at our site for the physical event - or participate remotely to help in the actual design that we will build. We teach you the design skills and FreeCAD so you can build just about any machine. http://bit.ly/2Vj5o1Z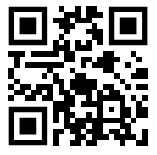 Short Link for Machine Design Guides
hello
18 Topics
Abstract: The OSE Design Guide is intended to be a comprehensive design guide for appropriate technology covering mechanical, electronic, and automation systems. Check mark means table of contents is available.
Collaborative Literacy
CNC Machine Design
Intro to CNC machine design: basic considerations:
Frames
Universal Axis
Universal Machine Controller
Electronics
Toolpath Generation
Hydraulics
3D Printer Extruder Design
Heater Elements
Motors
OSE Design Manual - Motors
Stepper Motor Controllers
Geardowns
Shafts and Bearings
Couplers
Pulleys, Belts, Sprockets, Screws
Force and Torque Calculations
Structural Calculations
OSE Design Manual - Structural Calculations
Thermal Calculations
OSE Design Manual - Thermal Calculations
Links