True Fans Roster
Video Introductions
Marcin Jakubowski - August, 2010
Marcin's Personal Introduction to the True Fans from Marcin Jakubowski on Vimeo.
Christopher Keller
Christopher Keller, Grant, MN, USA, cjameskeller (at) gmail (dot) com


I'm a Minnesotan, father, software developer, third-party political leader, and philosopher at heart. OSE and its constellation of organizations are shining examples of the cooperative and innovative thought that is needed and welcome to bring about a more human-friendly and sustainable future. My Orthodox Christian faith, engagement with the American Solidarity Party, and my love of Aristotelian philosophy all incline me to appreciate any effort to promote a healthier natural environment, more cooperation within communities, and more self-sufficient families & individuals.
Miguel Castro Jr.
Miguel Castro Jr., Milwaukee, WI, USA, mcastrojr1983 (at) gmail (dot) com


I am a Freelance Social Entrepreneur with experience in aquaponics, vermiculture, and education reform. I went to United States Marine Corps boot camp in 2002. Graduated with a technical diploma in Electrical Power Distribution from Milwaukee Area Technical College in early June 2004. I was deployed to Iraq in Late June 2004. I returned from Iraq with a Combat Action Ribbon in April 2005. Accepted into the Milwaukee Institute of Art & Design in the fall of 2005. Received a Bachelors of Fine Arts in Industrial Design with honors in May 2010. Moved to an isolated town of 150 to work with the community and a geothermal hot springs project. Attended an Aquaponics /Permaculture course in Nicaragua in December 2010. Moved to Grass Valley and started an innovative and worm farm in November 2011.


Now that I have given myself a real education outside of typical education institutions, I am actively pursuing integrating my ambitious passions with the OSE model and truly empowering others to feed, shelter, and create their own labors of love and prosperity. Education reform, sustainable food production, open source hardware, sustainability, community development, and a meritocracy...Heaven on Earth.
Andrea Chiavazza
Andrea Chiavazza, England, UK, ndrchvzz (at) gmail (dot) com


I'm a software developer from UK and I really hope this project will make progress and <i>accelerate the inevitable.
I hope I'll be able to contribute to this project. Currently I'm thinking of ways we could build sustainable communities around the world, even before the GVCS is completed.
Jesse DePinto
Jesse DePinto, Milwaukee, WI, USA, jesse (dot) depinto (at) gmail (dot) com


Hi community, I'm a technology consultant in the Midwest with a specialty in 3D printing and 3D scanning. My passion for 3D printing has led to an obsession about open source hardware, and the overall global impact it may have. I have a Christian worldview and a competitive business drive, leading me to believe that an Open Source Economy is the best and most logical way to show compassion to our fellow humans: regardless of race, religion, gender, etc. I am trying to build awareness of OSE in the midwest through our local makerspaces, meetup groups, academic institutions and political organizations. I would love to get involved more on the strategic marketing segment of OSE as time permits. Feel free to email for any reason! Click here to connect with me on LinkedIn
Johan Brandhorst
Johan Brandhorst, London, United Kingdom, johan (dot) brandhorst (at) gmail (dot) com


I'm a software developer in the United Kingdom and I want to support this project as I think it's an amazing idea and it makes me hopeful for the future of mankind.
Lukin Murphy
Lukin Murphy, Silex, MO USA, lukintm (at) hotmail dot com


Factor E Farm and the OSE project are truly revolutionary. I grew frustrated with social-welfare projects that do not focus on the fundamental cause of human suffering and environmental degradation. The global village construction set represents an important step forward in the evolution of human-technology-environment interaction. Rather than eschewing technology, we must embrace it at a local level. The industrial revolution brought incredible wealth and progress to our species, but it will also be our undoing if we don't change course. Decentralizing technology and industrial production is the next step and I hope the rest of the world catches up soon. I have never been on ongoing supporter of any non-profit organization, but I believe that the work of Marcin and others at Factor E Farm has potential to change the world for the better in a fundamental way. If you are like me, lacking in the technological expertise and hard skills that they need on the farm, contributing a few dollars a month is a great way to keep the dream alive.
Brad Bender
Brad Bender, Escanaba, Michigan, USA, snootch.bender (at) gmail dot COM


I am an operations forester at the Michigan State University's Forest Biomass Innovation Center located near Escanaba in the Upper Peninsula of Michigan. Our experiment station is researching fast growing woody crops to use as biofuel plantations to put retired farmland back into production. I am interested in personally developing and demonstrating more community self-reliance in decentralized small scale production using local resources and labor to provide more sustainable development of food, housing, transportation, and promoting a community with a more healthy environment and population.
Mykhaylo Fedunyak
Mykhaylo Fedunyak, Solonka, Lviv region, Ukraine, mishafedunyak (at) gmail dot COM


Hello from Ukraine. I'm software engineer (Oracle DB development, BI). Two years ago I built house and most work has been done by me and my father, this time I have discovered that most thing we can do yourself with less cost. So I decided to get the knowledges how to do the key things like melting, electricity, car construction. So next my short goal was to do the house energy independent, and long goals ,as i have a son, to start some constraction, develop creative way of thinking in my children, and have a fun time. One time I've listened TED and heard about Open Hardware project and Marcin and decided that this is closely to my goals and go together with people who join to this project and spread the idea futher.
Igor Oliveira
Igor Oliveira, Rio de Janeiro, Brazil, mrigoroliveira (at) gmail dot com


Professionally, my current focus is sustainable investing (longtermism and resilience for the investment management industry). I work as a consultant, with clients in Brazil and abroad. I also manage a financial inclusion project in Rio and a new P2P finance community called Desbanco.

I've contributed to an open-source digital democracy project called Voto Como Vamos, in Porto Alegre, Brazil. I've also co-founded a sustainable entrepreneurship hub (and spent some time prototyping and selling products) in the same city.

In the future, I would like to contribute to an open-source collaborative food industry. From genes to farms. From tractors to supermarkets.
Fred Eisele
Fred Eisele, Nashville, TN, USA, phreed (at) gmail dot com


I have been interested in optimum scale production for as long as I can remember. My wife and adult children also participate.

Our goal is to replicate, as much as possible, the Factor E-Farm. Our farm is located near Tracy City, TN, it is part of an intentional village whose goal is to be self sustaining. We are constructing a 10,000 sq. ft. workshop/habitat. The goal for 2013 is to construct the workshop, build a CEB and a charcoal maker.
Tom Cotter
Tom Cotter, Fresno, CA, USA, itomcotter (at) gmail dot com


As a youth, a significant influence was the Boy Scouts of America, where I earned the rank of Eagle Scout. Hiking, camping and fishing in beautiful Northern California and the Boy Scouts rule: "Always leave the campground cleaner than you found it" led to a deep ecological awareness and accountability as an adult.

A deep desire to re-think, re-design and build a positive future has moved me to launch numerous initiatives to educate and bring awareness to the topic of environmental stewardship. My roles as husband/father, minister, entrepreneur, manager, speaker, community organizer, and professor have provided a unique perspective on the challenges we face and the changes required to overcome them.

The end of the era of cheap fossil fuels and key materials, coupled with rising population and anxieties around water resources, food production and harmful wastes, clearly demonstrating the need to rethink our model of production and consumption. The optimism that I share with Open Source Ecology is that this rethinking and re-creation will bring a better quality of life and increased opportunities as it restores natural and social capital.

Tom Cotter on Facebook
Tom Cotter on Twitter
Tom Cotter on Scribd
Tom Cotter on Climate Reality Project

Martin Aspinall
Martin Aspinall, Coventry, Warwickshire, England, UK, snypa84 (at) gmail dot com


I came across the project via information sharing websites whilst researching sustainable energy and such related projects. I am a strong believer that things need to change very soon in this world, with regards to both the economic and environmental state of the planet. I am always very skeptical of donating to large charities due to various reasons such as usually only a small percentage of donations actually contributes towards the cause of which the donation was made, and so when presented with the option to be financially involved in a project such as this, I could not turn down the offer. Also if anyone reading this has any opportunities in the UK to become more involved in such projects, do not hesitate to contact me. Keep up the amazing work and I look forward to the updates on the amazing progress of the project.
Jenny Jones
Jenny Jones, Boston, MA, USA, jjpeppercat (at) gmail dot com


I love the Open Source Ecology project for a ton of reasons, not the least of which is encouraging the idea that independence, sustainability, and vibrant living can be had for all, not for just a few. OSE is an example of small groups solving big conundrums and having a blast while doing so. Using experimentation, collaboration and shared interest as the vehicle for learning -- who couldn't love that?? I've definitely lived most of my adult life under this crushing ceiling of thought that basically says, there is too little to go around and we've all got to be scared about if we're going to get ours the next day. That's a great way to get people to scrap for money, but it's a terrible way to live, certainly no way to thrive. While I've enjoyed a level of materialism as an American, I've also carried guilt over the sucking sound I hear as my easy life squeezes the rest of the world of precious elements, water and energy. It never occured to me that there was even an inkling of a better way until I stumbled upon the Open Source Ecology project. I feel like Jesus/Muhammed/Moses/Buddha just floated down from heaven and hugged me!
Matt Maier
Matt Maier, Colorado Springs, CO, USA, blueback (at) gmail dot com

Where to begin...I stumbled into open source 3D printers by accident and never looked back. From there I started investigating any and all open source projects. After a while I found OSE, which is like the open source project to end all open source projects!

I am strongly motivated to help OSE succeed because, as silly as it might sound, I take it personally when things don't work as well as they could. At the moment, pretty much the entire global system of "stuff" doesn't work as well as it could. I've never believed that any amount of singing, or protesting, or personal examples can change the world. I love Gandhi's quote, "Be the change you want to see in the world" but I've never been convinced that it's enough. You can't inspire the world to change, and you can't force the world to change, but you can present the world with a new option that is inherently superior to all the previous options. Once that option exists, and is replicate-able, the world will naturally gravitate towards it without any need for anything else.

Based on everything I've ever seen in my life, OSE is the closest-to-ideal implementation of that philosophy. Open sourcing the "mechanism" that humans use to transform dirt and sunlight into food and houses, so that people simply don't NEED as large a life-support structure anymore, is a game changer. It's the inverse of the profit motive. Instead of figuring out how to make more money, we figure out how to erase the reason money was created in the first place.

If you think of wealth as the difference between what you have and what you need, then Warren Buffett is wealthy because he has far more than he needs. However, a hobo is also wealthy because he doesn't need anything (think Zip-a-Dee-Doo-Dah). Why can't everyone in between be we wealthy too? I think that if the global system of "stuff" worked as well as it could, that all humans could be wealthy; in the sense that their ability to obtain what they needed would exceed their need.

It's a matter of building better tools. I believe OSE can provide a structure for pooling creativity and focusing it on building those tools.
Simon Walter-Hansen
Simon Walter-Hansen, Portland, OR, USA, TriSimon (at) gmail dot com

I joined the True Fans campaign because I believe the Global Village Construction Set to be an investment that will pay dividends to humanity in perpetuity. I watched Marcin introduce the GVCS on TED.com in April 2011. My thoughts were mixed. I loved the open-sourced, integrated system, but I had questions about the need for some of the tools, like a robotic arm. At that time, I was living on a permaculture homestead in NW Washington. When I left, 8 months later, I began researching what appropriate and human-scale technologies would be necessary to start a small-scale resilient community. That led me back to the GVCS; re-watching the TED video in December 2011.

Eureka! What I had first passed off as too industrial-laden, began to make more and more sense. After all, "appropriate" literally means, "to make one's own." How many of the tools in-use today are made in our communities by people we know? While the question remains as to what level of recursion can be realized locally, I am elated to see so many new people coming to the open-source hardware community and working to designing long-lived, reduced complexity tools for direct application in meeting the basic needs of the world population.

Of particular interest to me are the steam engine, solar concentrator, wind turbine, bio-plastic extruder and well-drilling rig. With impending scarcity of water and cheap, non-renewable energy, it's about time we decentralize the lifeblood of civilization and put the knowledge to meet one's own needs in the hands of everyone. I am willing to put my time, money, and energy towards the development and release of the GVCS to the world. The sooner, the better! I am truly inspired by the comprehensive system of machines described and the proposition of using the GVCS to implement a sustainable, resilient community as a demonstration to the world that an equanimous civilization is possible and can thrive when information and technology are freely available to all. The GVCS is simply brilliant!
Pablo Gonzalez
Pablo Gonzalez, Spain

The whole purpose of the Open Source idea is not to create a wave of fanatics against commercial products. But instead, the Open Source can inspire the people to think in terms of resources and real solutions. The Open Source Ecology is the first project that combines the Open Source and Resource Based Economy concepts into doing something material. Unlike most of the other projects that are all about wishful thinking and empty words, OSE comes with solutions, using those concepts into everyday life. It is such a big privilege for me to have the opportunity to participate into building long-term, reliable solutions !
Robert Winterton
Robert Winterton, Utah, USA, r.w.winterton at gmail dot com

I saw Marcin's TED talk last April (2011) and when I watched it, it was like my soul was filled with fire! It resonated with what I've been looking for, for so many years!

I grew up on a farm/ranch in Utah and since I was a kid I've been concerned about the massively complex infrastructure the modern day farm depends on in order to operate. I've always been interested in figuring out how to bring more sustainability to the local level and I believe Open Source Ecology is an important step in moving toward this and in moving the cause of liberty. I graduated from George Wythe University (a classical liberal arts school in Cedar City, Utah) with a BA in Statesmanship (a combination of Philosophy, Political Science, Political Economy, History, and Literature). I went back to school to get degrees in Engineering and Construction Management when halfway through I felt the urgent need to not only be working with my head but with my hands also. I stopped my course in those programs and am now currently studying Hydraulics, Electrical Systems on Mobile Equipment, Welding Technology, and Machining at Utah State University where I am getting more hands-on-training.

I feel the need to help push Marcin's vision forward because what he is doing I feel is the answer to what I've been looking for. I hope to be part of this great work and to be of use in pushing it forward. Call upon me if I may be of any assistance.
Gil Hopson
Gil Hopson

After seeing Marcin's story I can certainly identify with some of his frustrations of dealing with the standard commercial model of industrial machines. As a matter of fact my tractor is currently "broke" and I am in the third week of waiting around for my local dealer to be able to fit me in to get it worked on! The concept of being able to fabricate and repair my own set of these innovative "LEGO blocks" really appeals to me. While I'm a novice at several of the fabrication techniques and have zero practical experience with other skills like using a torch or welding, I am excited about trying to replicate the open source building process. I hope my small contribution will help this process grow to fruition and look forward to the day I'll be able to visit the Factor e Farm and practice on my skills as a Modern-day-Renaissance-man-to-be!
Liam Bucci
Liam Bucci

I am a huge proponent of everything open source and I think you have an incredibly worthy cause. I appreciate that you are not only making the tools available, but you are conscious of being sustainable. I am an engineer (my degree is in mechanical, but I am currently doing embedded/electrical engineering at a robotics lab at UC Irvine). I am incredibly busy right now at work (hence the monetary donation), but someday I would like to offer my skills in any way they could be used. Keep up the good work and I hope to hear more!
Chris Haughton
Chris Haughton

i was so inspired to see what you are doing. i work in fair trade and spend much of my time in the developing world and i can see how important what you are doing could be there. i would LOVE to see this really taking off.
Lex
Lex

"Nothing in the world can take the place of persistence. Talent will not; nothing is more common than unsuccessful men with talent. Genius will not; unrewarded genius is almost a proverb. Education will not; the world is full of educated derelicts. Persistence and determination are omnipotent. The slogan press on has solved and always will solve the problems of the human race. No person was ever honored for what he received. Honor has been the reward for what he gave." -- John Calvin Coolidge
Jalil Wahdatehagh
Jalil Wahdatehagh; Heilbronn, Germany

You do such an amazing and important job there!
The implications of this, once fully developed are immeasurable... Imagine thousands of small villages and towns becoming independent by replicating (and ultimately developing) these Open Source designs. The potential for real change within this is huge and i deeply thank You guys at OSE for getting Your hands dirty and for working so hard towards Your vision.
Robert Holder
Robert Holder

OSE is a fascinating and important effort to address some very thorny issues both in the industrialized First World, as well as the developing Third World. I can't even have popcorn, soda pop and see a movie for 10 dollars, and yet here I can make my small contribution to an innovative and worthy effort for that amount every month! I will be telling my friends about this project, and you should too!  :-)
Jane ni Dhulchaointigh
Jane ni Dhulchaointigh

I'm in LOVE with your project - congratulations it is one of the coolest things I have heard of in a very long time.
Tom Duesund
Tom Duesund

I saw your talk and immediately felt that the idea of open source DIY blueprints could change the world in areas that are not considered markets by the big companies. It's also amazing that you are actually working and living the project.

I do not have funds for investments or time or tech skills to contribute, but you certainly have my support. When I saw the opportunity to contribute with a small amount of money I knew I had to take part in this. "1000 true fans" is an excellent idea in itself, and I'm happy to be one of them.

What I wish to see come out of your work? I want to hear stories about people who create their own tractor factory or start their own entrepreneur business. I want to see increased food production and prosperity for small scale farmers in poor countries.

I truly believe that you can change the world. Keep up the good work. Also, keep making videos!
Pat Duff
Pat Duff

I run a small off-grid permaculture farm and an RV park in desert central Oregon. I am slowly developing my own tribe of super-competent individuals who together work toward similar ideals. We're very impressed and continually educated by your work in Missouri and the replications it has spurred worldwide. I feel that even the small amount I contribute monthly is a powerful investment in all of our capacity building efforts. I'm excited about every new development at Factor E Farm, totally dig the videos, and look forward to the continuing unfoldment of everything we apply ourselves to.
Matthew Tyler
Matthew Tyler

As a family, we are always looking for methods and means to lead us to contribute, not to function as a unit of consumers. My wife and I consider ourselves to be pretty down to earth, we want our kids to learn to be self-sufficient and capable. We desire that they know how the world around them works. We want to live life fully, richly, and to our potential. This is where I find my connection to this project rooted, in the practicality of it, the true DIY aspect. I agree that this is a "pioneering" endeavor, I feel a tremendous sense of excitement about it - I want to do all I can to explore the potential.

We will assist you to the very extents of our time and efforts.
Rylan Peery
Rylan Peery

We started the CoLab CoOp in order to find new ways to support use of Internet Technology to move us towards a sustainable and just society. When we came upon the work of the Open Source Ecology project it was like discovering a kindred spirit also using technology for positive change but at a more fundamental level. We are excited to support the important work of Open Source Ecology and to humbly participate in bringing its ambitious plans to fruition.
Jay Kinzie
Jay Kinzie

I first heard about the project via the make blog. I have always been interested in the open source movement and the sharing of information. I believe in the power of the creation potential and the growth opportunities that the GVCS will create.
Erick Lavoie
Erick Lavoie

I think your work in incredibly inspiring. It echoes thought I had about empowerment of citizens but in a more articulate, clear and pragmatic way than what I had been able to come up with so far.

I first heard about your project in your TED talk and was incredibly excited about it. I learned about the current state of digital fabrication robots and the whole 'makers' movement about 3-4 weeks ago and have since been documenting myself on the numerous ongoing projects and available technologies (RepRap, Thing-o-matic, Ultimaker, ShopBots, etc.). I've read the RepRap PhD thesis and I am truly excited by the exponential growing potential of replicating machines. What I like about your project is that you are trying to completely bootstrap the system from raw materials and in taking into account every relevent dimension (technical, social, environmental, etc.), therefore pushing the self-replication to its limit.
Ilya Tabakh
Ilya Tabakh

I found you through your TED speech. I've generally been interested in the open hardware model. Having done quite a bit of work in the biofuels and renewable energy arenas, it becomes quite apparent what a large contribution hardware plays; thus the excitement about items like your gasifier, power cube and wind turbine.
Bruce Lambert
Bruce Lambert

Congratulations on your great ideas and on your great work. I saw your Ted talk and was totally inspired. I was immediately committed to supporting you financially. And I am committed to continuing and even increasing my support if you keep up the good work.

What I'd like to see come out of your work is more equitable distribution of wealth and opportunity by democratizing the means of production. I think the greatest threat to the world is corporate power run amok, and I see your program as a way of undermining corporate power by empowering ordinary people.

I wish I had more skills to help you directly. I have modest handyman skills, but no experience as a welder, and I'm a crappy electrician.
Craig Ambrose
Craig Ambrose

I'm one of several people at Atamai Ecovillage (atamai.co.nz) who are following your project with great interest. We have a machine shop on site, running as an independent small business, and are very interested in building the sort of projects that you're involved with. Many of them we could use directly. Our machinist is perhaps not as personally interested in some of your tech as I would be (I'm a computer programmer, so understand open source a little better). Particularly, while he's excited about the tractors and things, he already has the metalworking machinery, so is less interested in the fabrication stuff.

We also already have a brick press, so we're perhaps not immediately interested in that either. When the tractor hits the final version though, I'm keen to build one.
Jeff Kinzer
Jeff Kinzer

I found out about OSE last week when a friend showed me your TED talk and I was very interested, because what you described fits my personal goals and ideals with striking similarity. I have been a strong follower and supporter of the Open Source movement since the mid '90s and similarly with the wiki web concept which I find to be extremely powerful and effective means of information sharing. The wealth of video documentation combined with the interactivity and familiarity of a wiki, plus the viral nature of Open Source, really makes me think you have an actual viable means of making some significant change to the current unsustainable system of broken capitalism and false scarcity.

I have a Bachelor's degree in computer science and have studied digital electronics, but currently I do general construction and metal fabrication. I am studying manufacturing technology as well. In the past I worked on a medium-large scale organic farm. I would very much love to join your group because it is exactly what I want to be doing. However I am currently pretty content here in idyllic northern California, so donating money is a more realistic contribution at the moment.

What I would like to see come out of your work is 1. continue and improve written and video documentation. Having organized, clear and complete documentation for a project really gets more people trying it on their own and is a wonderful asset for all of humanity. 2. For the Open Source philosophy to be spread and made aware of outside the computer software realm. The competitive, violent, greedy, shortsighted mindset held currently by most people cannot and will not survive. The human race needs sharing and collaboration and the end of all war.



Gabriel Perez
Gabriel Perez

A friend of mine sent me a link to your awesome Ted talk. Then I visited your wiki, read some stuff, got really excited and decided to donate :) I hope you are able to get a full length Ted talk so that you can get the word out about this incredible project to even more people. I had been dreaming of seeing a project like this after I found out about 3D printers and read a really inspiring essay on Make magazine titled "At last, Tolkien meets capitalism" (I've attached a copy just in case you haven't read it, it's pretty short).

I would like to see the Civilization starter kit developed as much as possible. Also I think it would be great if eventually communities on poor countries started using this technology. I think that this is a great way to help a lot of people to get out of poverty and help them live healthy, independent and sustainable lives. I really have lost all faith in our current system, modern big corporation state sponsored capitalism. It is destroying our planet, corrupting our politicians and destroying our spirits and just plain making us slaves to consumerism.
Josh Arrowsmith
Josh Arrowsmith

I've been thoroughly worried about the state of the world lately and am so glad to have come across open source ecology as it is something I think can have a huge positive impact on many peoples lives. I think it is very exciting not being so dependent on, as you said, products designed for obsolescence. I am really happy to subscribe to you because I know what you're doing is GOOD!
Rafa Font
Rafa Font

I support open source and free software, I am an IT engineer, and I also support it politically within the Greens in Spain, where I am from. Although I live in Brussels and I work in the European Parliament.

I would like to see real examples of people using your technologies. I would like to see a basic set of tools with their specifications and "how-to-build" in the web, and a community of people helping improve the designs and contributing to them. I would like to see companies complaining that your work interfere in their business (although that won't be true), and I'd like to see them lowering their prices. I would like to see how an open source community grows around the project.
Steve Hepting
Steve Hepting

I saw the TED Talk at work and was instantly interested. It stirred up the realization that a group of people really can build pretty much anything given some foundational tools and a decent bit of effort. I was more and more impressed the more videos I watched and blog posts I read discussing the merits of different designs and what would be changed in the next prototype. I realized that there would be no "finished" state but just a better and better set of open and free tools.

It's also great to see the push this creates for better open-source CAD tools and motor drivers etc. I look forward to the day I can look back and see all the progress that has been made since the day I first became a "True Fan."
Bob Waldrop
Bob Waldrop, Oklahoma City, Oklahoma

If we want to live in freedom and justice, we must have the tools that we need to declare our independence from the large system of corruption and greed. Some of those tools are invisible structures, like the design discipline of permaculture, but others are real world tools, like the microcombine and tractor projects, which provide actual physical tools that enable people to do productive work independent of corporations and structures of domination. I am involved with many organizations and activities, but this project is one of the most important liberation projects on planet earth right now. That's why I'm putting my money where my heart is by becoming a True Fan.
Nick Sissons
Nick Sissons

I saw your talk on TED, it was totally great. I'm really interested to see how your tools get picked up in developing economies, particularly South America where our family is involved in farming. We're going to live there (Bahia, Brazil) in July, so will look out for a potential markets.
Karl Botha
Karl Botha

I want the plans to build some of your machines to help the people in South Africa! I get the TED update and vid was on it.
Walter Wood
Walter Wood, Location

I saw the piece you did for TED and was very intrigued. Over the past two days I've poured over your websites and like what you're doing so I thought I'd chip in a bit to help out.

Things I'm interested in: - sustainable agriculture (something more like the concepts promoted by Polyface Farm as described in Michael Pollan's book, The Omnivore's Dilemma) - low-impact/natural building construction and supporting systems - implementing a more sustainable, greener economy (e.g. shift to renewable sources of energy, design for reuse/recycling, sustainable production, etc) - promotion of global democracy and more equitable wealth-sharing
Matthew Smaus
Matthew Smaus

I found out about Factor E Farm from your interview with Frank of the Agroinnovations podcast, which I listen to at work. What compels me most strongly about Open Source Ecology and the work happening at Factor E Farm is the reskilling of people to be more resilient, adaptive, creative, and engaged with their immediate world and its possibilities. As someone who works with youth, I think there are many youth for whom these sorts of skills and the lifestyle they invite would be much more compelling than formal education. I would have most certainly been one of those youth. Thankfully, it's never to late to re-engage with the world on that level.
Luis Ospina
Luis Ospina

I believe you are doing an amazing job with the Open Source Ecology project. I saw your video presentation on TED.com and was blown away with what you and others are doing. I share the same passion, to become self sufficient and sustainable. That is why I immediately felt a need to contribute to your project. What you are doing now will undoubtedly change the future of the world. If there is anything else that I can do other than what I can manage financially please let me know. Something that I would love to see come out of your project is a blueprint on how to build or convert a gas driven automotive vehicle into a water fueled car, electric car, or a combination of both. An example of this technology is shown by the Japanese company "Genepax." I believe information like these will help break the chains that many oil companies have on citizens and have a tremendous ripple effect.
Matthew Clark
Matthew Clark

I had been searching for something I could get involved in that I thought could truly save/change the world. I am having a hard time being able to go about life as usual when I know that things really need changing. I see OSE as the wave of the future, and I knew I needed to catch that wave! I have been telling more and more people about your efforts. I would like to help all I can. I've currently got 1 year left for my masters of fine art, but once I graduate next spring I would love to really jump in. I would like to see a cultural revolution come out of this... individual pockets of culture and tradition growing from each community... I know that's a ways away (we've got to get community #1 going), but that's what I imagine. A cultural rebirth.
Stuart Perera
Stuart Perera

I think a set of open source DIY construction tools is a terrific way to empower individuals and level out living standards across the planet.
Brett Irish
Brett Irish, USA

I would like to see all of the 50 technologies developed and shared through open source... so great! I love the idea of creating a DVD with all the info on it to create a small civilization for free! So wonderfully generous and needed! I would love to see training locations throughout the world where people can be taught how to build the global construction set and help them got started on their plot of land. I hope this helps birth an emergence of an interconnected web of sustainable communities with open business models and a proliferation of open source everything. I live in NJ, and would love to one day buy a piece of land with a group and grow our own food, and build our own buildings, etc.
Antoine Malouin
Antoine Malouin, St-Marc-Sur-Richelieu, Canada

I've always believed in open-source culture and Open Source Ecology is another great ramification of this beautiful tree! I think that by sharing the knowledge of industrial disciplines (agriculture, architecture, construction, etc.), people will be able to become more autonomous/less dependent from the markets and their owners. I truly hope that with projects like OSE, people will realize that a true community is based not on sharing incomes, but on sharing ideas and innovations. Long life to Open Source Ecology, long life to the Open Source Culture.
Danzig Andersson
Danzig Andersson

The first time I heard about OSE was when I was doing research on Aquaponics farms and found a really good guides in your wiki. I have very high hopes for OSE, especially for the developing world, and one of them is that the concept of planned obsolescence becomes completely obsolete :)
Ricardo Pereira Filho
Ricardo Pereira Filho, Brazil

I think that a project like yours has such a huge relevance to what is needed in order to get over with our "current system". My comprehension of agriculture is limited. Not only that but every aspect that a confortable life offers to "well suceed" citizens in a big city, kind of blinds and avoids you from been able to see the whole picture in wich you are attached to. The things that you depend like electricity, communication, shelter, food. I mean, we may know all the importance of that but we take that for granted, like it always will be available thanks to corporations and governments. Well, I discovered that we are very next to collapse and now I am trying to learn everything I can, what I consider to be relevant. I hope in a few years move away from a big city and I´ve just decided start to learn more about permaculture. I think most of people should be doing this, but unfortunatelly, their capacity to see beyond their "day after day" way of living is limited by tv advertisements, tv films, tv series and all kinds of entertainment, generating this current behavior.

I can´t wait to see the possibility of constructing an electric car. But its more than that, I think that allow this kind of information and for free, opens the main door to explore the core of what you and your team are doing. It is the most direct way to make people realize what is possible. Not everyone wants to live in a different place but a lot of people wants to be able to move from point "A" to point "B". And that doesn´t require a lot of luxury, especially in not so rich societies that will depend more and more of a commoditie that is scarce like oil.
Ted Mosher
| | |
| --- | --- |
| Ted Mosher | |
László Monda
László Monda, Szeged, Hungary

My name is László Monda and I'm a Free and Open Source Software / Hardware enthusiast and a professional software developer. In the recent years I've became familiar with various technologies such as 3D printing, electronics, printed circuit board design, microcontroller programming and such which made me realize the vast potential that all these technologies can offer to people.

Out of all the different projects I not only think that OSE is the most ambitious one, but I think it truly has the potential to change the world for the better. We shouldn't depend on companies who are primarily concerned about themselves when we can depend on ourselves and be concerned with each other and with the environment.

I'm proud to be a part of this effort and look forward of what the future can bring. I donate through my company, Ultimate Gadget Laboratories Kft.
Mark Norton
Mark Norton, Willseyville, NY, USA

A friend of mine pointed me at Marcin's TED talk. After watching it, there was no turning back. I've been fascinated by the Maker movement for years now but never quite had the motivation to jump in, in spite of being handy with tools. I live on a small farm (Phase 3 Farm) that my wife and I are turning into a self-sufficient homestead that we hope will supply all of our needs one day. Farms need tools and it struck me that the GVCS was a great way to get what I needed - by literally building them myself. By profession, I am a software developer and I've worked on several major open source efforts over the years, so I understand quite well why the work of OSE is so important and also some of the challenges it faces, especially around sustainability. As such, I'm willing to put my money where my mouth is and became a True Fan.
Dan Miner
Dan Miner, New York City, USA

I'm glad that as of spring 2011, after the release of Marcin's TED talk, OSE is getting at least a small fraction of the attention it deserves. If more people understood that what fuel depletion, international resource wars, and climate change will do to globalized manufacturing and distribution, they'd be, ah, very disturbed - and would rush to place orders for their own Global Village Construction Sets. Not sure whether OSE will become more popular than Lady Gaga - but let's get ready to scale up production now! - Dan Miner, New York City - www.beyondoilnyc.org
Javier Rivera
Javier Rivera, Spain

Want to see a world Resources Based Economy, support The Venus Project (Zeitgeist) and became a True Fan of OSE in February 2011. Joined in the wiki days after, trying to help with such a great work. I see OSE as a true step in a RBE direction - This is just a needed project to make a open world. Keep up!
Etienne Duport
Etienne Duport, France

I wish I discovered the OSE project long ago. It's very exciting ! Hopefully one day everyone will be able to replicate these tools to live their own autonomous lives. Being that far from the mother ship in Missouri, donation is a smart solution to prop up OSE. May the Force be with you ;-)"
Steffen Lemmerzahl
Steffen Lemmerzahl, Zurich, Switzerland

The Global Village Construction Set fits very well in a set of works that I appreciate very much, such as the projects of D55.dk and Atelier Van Lieshout in art or Paolo Soleri in architecture. Beeing an architect myself (http://www.slik.ch) with a background in CNC-built structures and parametric architecture (http://www.caad.arch.ethz.ch) I'm thinking in a similar direction as you do, so I'm happy to be able to support your great project with my small donation!
Angela
Angela, Colorado, USA

So many could truly benefit from what your group has accomplished and the things yet to come. Bravo! Keep it going, PLEASE! We look at your success and know that your work is very important and it couldn't be happening at a more critical time. There are so many people in so many areas that will thrive with the tools your work will provide. Besides maybe someday we might need them too! We have property that has a lot of trees down and need to be cut. Areas that need to be leveled , and trails re-established, etc. Good Luck and our best wishes for all of you.
Charles Kraus
Charles Kraus, United Kingdom

The work you are doing (and I shall quote my Facebook status) is "Literally the most amazing project I have ever seen".

For a long time I have been interested in the idea of being self-sufficient, and in fact have had a dream of one day buying my own island and starting up a completely self-sufficient, live off the land society. It's obviously never going to happen but without our dreams what else is there to live for?

So when I see an entire group of individuals dedicating their time and effort to quite literally the foundations of my dreams I felt like I had to contribute something, in fact you're the first cause I have ever given to on a monthly basis!

What I would love to see is a number of completely self-sufficient towns being set up, I have over the years visited some communal farming projects in Israel however most of these have had to close so I'm hoping with your construction set you will be able to improve on projects that have come before. I also think that with some work your tools could be very useful in the third world Africa etc, so seeing your tools being put into practise would be great.
Joe Ventura
Joe Ventura, California, USA

I was extremely excited to learn about Open Source Ecology's work, especially The Global Village Construction Set. I'm a communications professional for NGOs and nonprofit organizations. Through my work, I've traveled around the world, including large parts of Asia and Africa. These experiences overseas convinced me of the need for thoughtful planning around the coming transition from a fossil fuel-based economy. I'm hoping that my small monthly contribution will enable this project to continue and expand its impact.
Hans Sendelbach
Hans Sendelbach, Washington State, USA

The core issues underneath all this are really quite serious in nature. In my heart I have known for years what is happening, but the momentum in society is so powerful that it makes it easy to ignore the truth. A few months ago I watched the documentary Collapse, which is a long interview with Michael Ruppert. It shook me out of my state of denial.

In my mind this all comes down to a simple science experiment. If you put bacteria on a growth medium like agar in a petri dish, the population will explode exponentially until the food runs out. The population will plateau and drop off. The plateau and drop off are from two factors, the lack of food and poisoning from waste build up. With humans we need to broaden the definition of food and waste to include the food and waste of our infrastructure such as oil and the waste products from its consumption that leak into the air, soil and water. We are in the same position as the bacteria.

Thankfully organisms are smart and can sense there environment and adjust their growth according to the availability of nutrients or other factors. They are also adaptable and can even evolve new methods of metabolism in order to survive and thrive. Bacteria for example exchange rings of RNA with each other that allow them to generate novel enzymes, so they may adjust their function to match their environment.

RNA is coded information that controls chemical behavior. This sentence is also coded information. Your organism and mine are exchanging data, so that we may tailor our personal and infrastructural metabolism to better fit the ecological limitations we are sensing. This is the heart of what natural systems do.

Open Source Ecology has the potential to facilitate the rapid adaptation of our infrastructural metabolism. My hope is that we will learn how to weave our communities back into the complex fabric of life.

Thank you Marcin et al. for stepping forward with the concept for this movement.
Judith Katz
Judith Katz, California, USA

I joined because I think it's high time we develop more sustainable ways to live on this planet and OSE is a viable step in that direction.
Giulia Vianello
Giulia Vianello, Italy

I think that the [present] economy isn't the right way to run the world. I'm talking about people who can lose everything for more money, even their life. So, maybe that's the most important reason why i have decided to subscribe to your project. I'm sad because the life of many people i know, depends on money. And i want to change this. I think that all environmental problems we actually have on the earth are initially caused by ignorance, and the ignorance is a convenient way to earn. So from your work i would like to see come out free knowledge for all people, so they would be able to better this world through the knowledge and consequent skills acquired from the open source mind! In this way everyone would understand that we can be free in every aspect of our life, and a free man is a good man. The kit you're building is fantastic and I'm happy to be able to benefit from your work in the future. Thank you very much.
Marcu Knoesen
Marcu Knoesen, Cape Town, South Africa

I can clearly see the need to attain all the goals as set out in OSE. The future has to be more localised. The path we are on at the moment will not end well. It is time to make a course correction in a big way.
Robert Morris
Robert Morris

I saw the article in Grist today, and have spent the past couple hours looking through your materials. Fascinating stuff.

I have often said that all you need for paradise on earth for 100 people is 5 engineers and a couple doctors. It is gratifying to see that someone is attempting to put it into practice.

My work is not similar at all. My last semester of law school starts on Monday, and I will be embarking on a soul-crushing cubicle-dwelling existence this fall. Happy to be contributing to a new approach, if only in a small way.
Floyd Earl Smith
Floyd Earl Smith, San Francisco Bay Area, California

I'm proud to join my fellow True Fans of Open Source Ecology. The Global Village Construction Set embodies human creativity and potential, and at the same time unleashes it. Together we True Fans are supporting less use of fossil fuels for farming, better use of precious fresh water, and slowing and surviving climate change, while improving, not damaging, the land.
Jonathan Rivera
Jonathan Rivera, Houston, Texas

The work you guys are doing is great! And you guys all deserve support from everyone with a conviction for this cause. I know my contribution is not much but I hope to continue to support any way I can. The resource based economy is an idea that has given me motivation to change my life for the best.
Georgy Korablev
Georgy Korablev, Vancouver, Canada

I am a mathematics student; I support OSE project because it is an audacious step towards the true freedom and liberation of people. I am tired to see countries like Canada spending $35 billion on interest payments annually, and only $3 billion on infrastructure and technology development. I'm tired to see debt growing. I'm tired to see roads broken, schools closed, human rights violated, wars started, technology restrained, people starved, taxes grown, education made into a business, income gap grown, secrets kept from the people, fake government, mindless jobs in corporations competing for a market share, overproduction, manufactured demand and overconsumption, low quality products, inflation, fake research and fake research based on fake research, dollar signs in people's eyes, greed, lies.

People, look around and realize that all the improvement that we had in our lives is due to industrial revolution and rapid development of technology that made things 1000-fold cheaper or more; it is not due lawyers in the government; not due to stock growth, bank loans or corporations. It is due to people MAKING THINGS, NOT PROFITS. And these people shall have our full support.
Julia Valentine
Julia Valentine, California, USA

I recently became a True Fan as a financial supporter. I am a mother, teacher, Permaculturist, and inhabitant of Planet Earth. All of these endeavors require a sense of hope and a belief in the resilience of our species and of Nature as a whole. Where we stand as a society today, in the midst of the industrial growth machine, leaves us lacking in both hope and resilience. I have a base need to foster these qualities, and to create a more livable future for the children I care for and guide into adulthood. I have a true belief in the ingenuity and flexibility of our species to create a new paradigm. OSE is the actual physical manifestation of our amazing capacity to change. To truly change, we must imagine and then create. The humans behind Factor e Farm and Open Source Ecology have imagined and created. They are on their way - leading by example - to this fruitful future I also work to manifest. I am pleased to have the hard work and creative genius of OSE be open to me as a tool to use for building my abundant future and the future of my community. Thank you for daring to both imagine and create.
Amanda Packard
Amanda Packard, Missouri, USA

I am intrigued and inspired by people offering viable solutions to the challenges facing humanity. And above that, people manifesting those solutions now – Open Source Ecology is doing just that.

I have had the honor of visiting Factor e Farm and seeing some of the tools of GVCS in action – I am deeply moved by this vision and the people behind it, who value not only tangible exhibitions of development, but also a holistic spiritual/meditation practice. I am excited to proudly join others in supporting Open Source Ecology in this paradigm-shifting revolution.
Christian Shearer
Christian Shearer, Pacific Northwest, USA

Originally from the Pacific Northwest of the United States, Christian Shearer is the founder and Managing Director of the Panya Project (www.panyaproject.org). He has over six years of permaculture experience, working and living at Lost Valley Education Center outside of Eugene, Oregon, and now residing at the Panya Project in northern Thailand for over five years. He is a permaculture consultant with Terra Genesis International (www.terra-genesis.com), an advisory board member of We Forest (www.weforest.com), a natural builder, a food forest enthusiast, a musician, a certified educator and has extensive knowledge of tropical permaculture systems. He teaches permaculture around the world (Thailand, Malaysia, India, Taiwan, and even Missouri!) and is excited to continue sharing his passion for a better world and learning from all involved!

He is excited to be a True Fan of Open Ecology, because the ultimate goal of what the people at Open Ecology are doing is perfectly in line with the intentions of Permaculture. The synergy between the two could be very powerful in helping to usher in a new way of being for people on this planet based on local production, resiliency and an engaged populace, with more of a focus on the well-being and health of people rather than the economic progress of the wealthy. Christian is proud to lend his support to a movement like Open Ecology that fills such an important niche in helping to bring about the vision of a Permanent Culture.
Nathanael Dinwiddie
Nathanael Dinwiddie, Lawrence, KS, USA

I attended a presentation given by Marcin at the Lawrence Public Library on November 22, 2010. I appreciate Marcin's effort and enthusiasm for this compelling project. I have long been inspired by the vision of Jacque Fresco, and Marcin is generally preparing the beginning stages for the achievement of that grand vision. We must evolve in the way of this project.
Isaiah Saxon
Isaiah Saxon, Aptos, USA

I'm a filmmaker, technologist, and one of the instigators of an egalitarian community of 17 people, called Trout Gulch, where we are building a studio, village, farm, and maker space inspired by the actions of Christopher Alexander, Will Allen, Sepp Holzer, and Marcin. My film team, Encyclopedia Pictura, is working with hollywood to create a new populist heroic myth for the maker movement.

I'm anticipating that the entire GVCS will be created and documented, then replicated by mechanics, geeks, hippies, weekend warriors, and tough guys that are into their trucks. I think OSE is contributing tangibly and symbolically to the greater cultural shift toward localism, authenticity, and DIY green tech.
Adam Mitchell
| | |
| --- | --- |
| Adam Mitchell - August, 2010 - | |
David Crary
David Crary, Seattle, USA

I have been really searching to find people out there who are actually experimenting with new forms of social organization where it is possible to create advanced culture - that is thriving in abundance and largely autonomous, creating a model for everyone...so kudos to you guys. Keep up the great work!
Benjamin Kaplin

I'm a mechanical engineering student, and I support the OSE because a completed Open Source Village kit would represent several orders of magnitude of improvement over existing projects to improve living conditions around the globe with technology. I grew up reading Stephenson, and one of the most powerful images in his book Diamond Age is The Seed, a nanotechnology McGuffin that one of the main characters devotes his life to that would take the control of production and self-determination out of the hands of the McCorporations and put it into the hands of revolutionaries and the impoverished. Needless to say, nanotech is still several decades away from that dream, and contributing to the True Fans campaign helps a realistic Seed program without pulling me away from my studies.
Paul D. Mamigonian
Paul D. Mamigonian

The Open Source Ecology group are making self sufficient living real. Through the Zeitgeist movement and groups like the Open Source Ecology the example is being set that we can come away from the corrupt monetary system. How many times do you hear people say " BUT WHAT CAN WE DO?". There IS SO MUCH THAT can be done and IS BEING DONE. THE TIME IS RIGHT, THE METHODS ARE HERE AND SO IS THE TECHNOLOGY. Please see my site www.livegreenliveclean.org. The Open Source Ecology group are leading the way, and it's up to us all to follow their lead.
Marcin Jakubowski
Marcin Jakubowski, opensourceecology at gmail dot com, marcin_ose on Skype

I started the campaign because I have observed how little of humanity's true potential has been tapped. Everyone slaves their life away to a system that is crumbling at the seams. I believe that we can all reach absolute prosperity and evolve to freedom - by becoming skilled and productive Integrated Humans, and by helping anyone else to do the same. History has shown that this is a general formula for lasting prosperity. As long as we're wise, it should be trivial to get beyond the economics of scarcity. We need to show the world how to build the world's first, replicable, open source Global Village.
Scott Akridge
Scott Akridge
As I get older I'm more and more interested in helping people. A couple weeks back I enlisted the help of a friend to help in developing a CEB press when I began doing research and found www.openfarmtech.org with the open source CEB press. I continued looking for more information but kept coming back to this site for more info and learned more about the project and found I wanted to get involved. I started by becoming a member and donating $10 a month with plans to build the CEB press and build a couple structures then make the effort a cooperative. After reading more I've decided to also build a sawmill, assuming I can recruit some help. I think this is a great project and am excited to be a part of it in a small way.
Toby Martin
Toby Martin

I support OSE because...

It's an intelligent and direct effort to address some of the most serious problems we face as individuals and as a society.
It's one of the most interesting and creative projects I've ever heard of.
I see no reason in principle that it can't improve people's lives.
It's actually happening.
Lucas González
Lucas González, imagina (dot) canarias at gmail dot com

I support OSE because both the model and the elements add some important missing pieces to what I perceive is going on.

I think it's important to have local possibilities for water, food and energy everywhere. Not just at the household level but more importantly at the village or more aggregated levels. Even if you end up buying stuff from elsewhere, it's best if that happens by choice, not by necessity. It was not by choice when things were local by default and it's not by choice now that things are global by default.
The whole process of open sharing of ideas, processes, know-how is intriguing and, at the very least, extremely fun to watch. (I really wish I had more time to join in myself, but I'm doing things that need doing. So I translate, tell others, and chip in with a little cash, less than what others spend in smoking. My choice.)
I'm particularly interested in some items for specific locations. Energy for water in sunny places is a must. Shelter and water collection systems. You name it.
Do we really know how far and how fast this can go? I think there's bound to be a catalitic process so that more and more technologies will come out openly, in an exciting incarnation of the Stone Soup story. So I want to help keep the fire going.
It really looks like this can be done, should be done, will be done in 2 years. Less than 2 years now. The whole world now has a sense of urgency, I feel. I'd like to see what we can do after this. But the time is ripe for this, now.
It's interesting to note how open content gives us a sense of ownership. Many have felt that with software. I want to see that with hardware.
Joseph Zarr
Joseph Zarr
, joseph.zarr@gmail.com
I am an anthropologist, a farmer, and a permaculturist by training. I support OSE because, well, let's be frank: This is arguably the coolest project on the planet. I am most attracted to Factor E Farm and OSE because of the overall themes of personal improvement (via daily spiritual and physical discipline - in whatever forms a person deems appropriate), human production, and an intertwined personal and community growth. We must collaboratively market the ownership of our futures.
"For less than the price of one coffee per week, for less than the price of one first class stamp per day, you can help change the world. Subscribe!"
As our resource pool dwindles globally, largely due to corporate theft and errant industrial practices, we will have to produce locally and 'in-source'. With a dwindling petroleum base, our dream of cheap energy will disappear. These are simple facts. We must invest human energies in locally-based solutions. We must ignore our propagandized 'reality' and create a meaningful existence together. With drastically increasing populations (estimated 70 million per year), we must teach ourselves the merits of collaboration, co-housing, and SHARING. My opinion is the era of individualized ownership is archaic and ill-advised. Only by sharing and producing what we actually need, and sharing what we already have (be it skills, books, resources etc.), will we experience the next stage of cultural progress. Hopefully, in the not so distant future our children's hands will not deform due to excessive playing of video games but, rather, they will callous, strengthen and scar due to meaningful labor and a 'hands-on' reality; i.e. literacy, numeracy, production = freedom. The only debts we owe are to ourselves and our community. Let's pay up.
Josef Davies-Coates
Josef Davies-Coates

I'm founder United Diversity and co-founder of The Open Co-op and support this project because of all the many many VERY cool projects I follow, this is perhaps the most inspiring and important. I can't think of a better way I could possibly spend my money.
Reto Stauss
Reto Stauss, reto.stauss(at)gmail.com, rstauss on Skype

I am mainly attracted by the momentum this projects develops. And of course because it is not talking but doing. My hope is that inspires my own little project (actually it already did): open source goods produced by small, agile manufactories. Lucas, Joseph, sign your points.
Geoff Capper
Geoff Capper, geoff (at) floodstreetfarmlet.net

I am supporting OSE because it is showing us that it is possible to regain control over the complex systems that to an extent have come to rule our lives. We can build our own machinery, we can build our own future, we can be free. The activity at Factor e Farm is truly inspiring, and I hope to use many of the products building up our own small farm, which may hopefully inspire others locally.
Tom Lindsey
Tom Lindsey, thomas.lindsey at gmail dot com

I support OSE because I want Factor e Farm to succeed so I can use the tools they are developing, replicate Factor e Farm, and create a future of freedom for myself and loved ones.
Edward Miller
Edward Miller, embraceunity -at- gmail dot com

I became a true fan because I would like to see our civilization become more resilient by using decentralized technological solutions, and to evolve towards a post-scarcity society.
Jussi Haverinen
Jussi Haverinen, haverinen.jussi at gmail dot com

I'm a strong believer in power of free software approach to technology and very interested in transformative technology and it's effect on society. Politically I'm an social ecologist and I do think that the main task that has to be done is to abolish capitalism and the state through direct democracy in the cities and neighbourhoods (confederated together of course). My skills: mostly computer knowledge, relatively good unix admin skills, and some language skills but that's about it. I only have limited knowledge of farming, construction, electronics, handcraft, but I'm willing to learn.
Mark Thomas
Mark Thomas, factore at thomastechcon dot com

My wife and I are serial homesteaders--we built up a goat dairy from scratch in South Africa, a small livestock farm in Appalachia, and are just starting on a lambing operation in Southside Virginia.

Politically, I base my ethics on the Nonaggression Axiom and I do think that the main task that has to be done is to abolish democracy and the state through direct capitalism. Apologies to Jussi above! I do my political writing at Distributed Republic and much of my reading at the Ludwig von Mises Institute.
David Voeller
David Voeller, carefulwiththat at gmail dot com

Open Source Ecology is applying knowledge and skill in the most effective way possible, to create a livable future. The convergence of Permaculture principles and Open Source methodology has been a long time coming. Open Source has shown us that technological advancement need not be encumbered by destructive and wasteful hierarchical control. Permaculture has taught us that a fulfilling and ethical life is not only possible, but realistic in a variety of climates and conditions. Open Source Ecology's work has the possibility to allow many more people to live within their resources; and to drastically increase the quality of life for those already doing so.
Eric Hunting
Eric Hunting, TheMillennialProject at gmail.com

We are on the cusp of a transformation in the nature of our civilization. A fundamental shift in the way just about everything works in our society predicated on the evolution of the processes and technologies by which just about everything in our habitat is made. Emerging digital fabrication technology combined with emerging awareness of the factors of industrial sustainability are not only changing how we make things but who is making them and where. Industrial Age paradigms that have been concentrating industrial, economic, and political power for a century are failing in the face of a progressive shrinking, smartening, and demassifying of the tools of production and communication. Open Source Ecology is on the cutting edge of this transformation, pursuing and cultivating a spectrum of tools, new and old, that can realize a radical new level of sustainable community self-sufficiency with the intent of disseminating these tools globally. The Factor E Farm project is an incubator for a nascent movement with world-sweeping potential.
Erik de Bruijn
Erik de Bruijn, ose at erikdebruijn.nl

We've heard about, or even experienced, the collaborative power of passionate individuals around the world. When they join hands, contributing their energy, freely sharing their ideas and building on them, this mode of production can be highly productive. It may well outperform the traditionally closed 'institutional' mode of production, like Wikipedia is giving us an abundance of knowledge at no cost. OSE attempts, and is actually very successful at extending this notion of knowledge sharing into a way of living. They codify and freely reveal their knowledge into design files and rich instructional material such as video tutorials. Those serve to inspire, but also to practically make this concept replicable and effective.
A. N. Alias
A. N. Alias, anon23bf at nyx dot net

I support OSE because we need viable alternatives to the military-industrial complex as a foundation for survival in the near future, particularly if predictions about the coming hyperinflationary depression turn out to be well founded.
Olle Jonsson
Olle Jonsson, olle.jonsson at gmail dot com

I had seen the impressive LifeTrac project on the web, but when I heard about the RepLab initiative, I was hooked. I'm just a random web developer, but I want to help push toward a generalized, open digital fabrication toolkit. When each hackerspace, lab, and interested individual has access to equipment like that, things get really interesting.
Maureen
Maureen, baubo at dishmail.net

I support factor E open source farm because when the cheap industrial food machine breaks down for lack of diesel fuel and capital, people are going to be shocked, angry and then desperate to learn a new way of living. OSE is not just a theory, a book or a blue print. It's an open source physical model of a DIY food, energy and shelter producing system. Large-scale industrialization was largely a wrong turn for humanity. By shrinking the scale, localizing throughputs, working smarter and sharing information globally we can create a bright new future – a true renaissance. Factor E farm is breaking trail for us all. I can't think of a better investment.
Elifarley
Elifarley, my first name @opensourceecology.org

I found out about Open Source Ecology after watching the Zeitgeist Addendum movie. That movie sparkled my curiosity and I started a quest to understand the problems and possible solutions to our society's needs.

In this quest, I found out some very exciting ideas, groups and people, like the Transition Towns movement (concerned with peak oil), The Venus Project and RBE Foundation (moneyless, cybernated society), Common Good Bank (alternative currency system), RepRap (self-replicating, open source 3D printer), the P2P Foundation, and the OSE site, to name a few.

You may have noticed that all these projects and movements seem to have a common goal, they all seem to propose that we forget all artificial limitations (and scarcity) and we all seek union to improve our lives and sustainability. Without artificial limitations, we all can have much much better lives. That's the message I can hear all these people and movements resounding.

I'd say that The Venus Project champions ideas, whereas OSE materializes them, performing concrete actions that will move our world forward.

I'm confident that our small contributions to this cause will add up and have a tremendous positive result for everybody.

(In Portuguese)

Descobri o site da Open Source Ecology depois de assistir ao filme Zeitgeist Addendum. Esse filme despertou minha curiosidade e então comecei uma busca para entender os problemas e as possíveis soluções para a nossa sociedade.

Nessa busca, descobri algumas ideias, grupos e pessoas muito interessantes, como o movimento Transition Towns (preocupado com a dependência ao petróleo), o Venus Project e a RBE Foundation (sociedade sem uso do dinheiro, automatizada), Banco do Bem Comum (sistema de moeda alternativa), RepRap (impressora 3D de desenho aberto, auto-replicante), a Fundação P2P, e o site OSE, dentro vários outros.

Vocês podem ter notado que todos esses projetos e movimentos parecem ter um objetivo comum, eles parecem propor que esqueçamos todas as limitações artificiais (e escassez) e que todos busquemos união para melhorar nossas vidas e sustentabilidade. Sem limitações artificiais, todos nós podemos viver muito melhor. Essa é a mensagem que eu posso escutar todas essas pessoas e movimentos ressoando.

Eu diria que o Venus Project dissemina ideias, enquanto que a OSE as materializa, realizando ações concretas que irão avançar o nosso mundo.

Estou confiante que nossas pequenas contribuições a essa causa irão se juntar e terão um resultado tremendamente positivo para todo o mundo.
Shaun Warkentin
Shaun Warkentin

What money buys is technology, luxury. What technology and luxury buy are pleasure, physical health, and free time for the intellectual, spiritual, relational, creative pursuits that are the constitutive properties of real wealth (a widening of awareness and knowledge) unavailable within a purely subsistence economy. The equation linking money to wealth must be broken (along with the power structures that encroach upon the agency and freedom of most of humanity and the biosphere). OSE appears to be demonstrating how this might be achieved.
Aigars Brūvelis
Aigars Brūvelis, abruvelis at gmail dot com

This is it. Linux will fully replace windows and in 50 years Open Source Harware will replace most of the commerce. Get on with it.
Lucas
Lucas,

I contribute to OSE because I got tired of all the organizations that claim to be "promoting" sustainability through advocacy and lobbying, which usually merely contributes to the inertia and complexity of our current patently unsustainable society without producing any truly meaningful effect on regular peoples' relation to the economy and planet. We need tangible means and methods to take our lives into our own hands and reduce our reliance on global industrial market structures, not rhetoric and posturing. OSE is one of the few operations that has taken up the task of rebuilding and redesigning material existence to cope with the inevitability of a resource-scarce future. The advancements made at this important project are setting precedents that simply are not being set anywhere else, and I hope to personally be using some of the methods and technologies being developed; from that standpoint, I view my financial contribution as an investment, not a gift. At some point in time those of us who philosophically stand opposed to the dominant paradigms of mass consumerism and ecological exceptionalism must stop talking and starting acting, and OSE is doing just that.
Peter Koeleman
Peter Koeleman
I would love to see the Factor e Farm evolve into a self-sufficient, renewable and socially superior society.
The technological steps towards freedom that the Factor e Farm project take are very interesting to me because I am an IT specialist. I had a taste of gcode a long while back and work with Linux every day as my primairy OS. The modular hardware design makes this technology easy to comprehend and use, even for non-engineers like myself.
The freedom part of this project is what I think will be the most important part of the near future in escaping a corporate ruled society of ever more money spending (=debt building) consumers. The need for economic growth simply isn't sustainable. Those who manufacture and manage their own resources are the only ones who know the real cost of things.
Daniel Slate
Daniel Slate, danieldavidslate + gmail and the rest

This is the real thing, and what you're doing is absolutely necessary. The numerous possibilities that can grow from this...general resilience, a reboot/revision of kibbutzim/moshavim in America or elsewhere, so many other possibilities...building the platform is worth doing. Ideas become real through action. What I see coming out of this work is a way to test out applied philosophies of responsible liberty.
Adam Mitchell
Adam Mitchell, mitch dot ad at gmail dot com

If organizations were measured in terms of relevancy of work, loftiness of their goals and their ability to inspire others, Open Source Ecology --no doubt-- would be at the top of anyone's list. I am proud to support their endeavor, however small, in hopes that together we can build a better world and encourage others to become more Integrated Humans.
Anna Przychodzki
Anna Przychodzki

I was very excited to discover the work of Open Source Ecology; I had no idea people were doing this. I stopped taking science class in my second year of high school so the technical stuff goes way over my head... what I do understand is the intent of the work and the implications of success. The life I want is out of reach for now... but if I support OSE, maybe I can have it in the future. OSE seems to bring us closer to what I believe are our birth-rights: sustainability, economic freedom and quality of life by way of human ingenuity and cooperation, not competition.
Nathan Luedtke
Nathan Luedtke

I think I found out about Factor E Farm through John Robb's blog Global Guerillas, or at least through that general section of the net, which I am interested in and have been following for some time. I have been tracking your project for a little over a year, and was inspired to contribute when i saw that recently you seem to have hit a tipping point and have been making quick progress which probably will require a little more cashflow.

In terms of what I would like to see come out of it- exactly what you are doing. All of the positive movements that I see out there- Permaculture, Open Source, Transition, etc etc- all of them are integrated in your program. With OSE/FEF, you have a very scientific/rational approach that I appreciate. Long term, I would love to see OSE ideas spread and populate worldwide, and see the technology package implemented and developed further at other sites, both in the USA and as a more successful "technology transfer" to the third world.
Devin Balkind
| | |
| --- | --- |
| | |
Ivan Garcia
Ivan Garcia, capiscuas at gmail DOT com

I've been a OSS programmer for like 8 years now and I love the idea of OS Hardware and the great suistaniblity revolution that the OSE guys are doing. I'm also a supporter of the Zeitgeist Movement in Spain and they both share very similar goals. What you are doing is absolutelly necessary and meaningful for our future!
J. Kent Hastings
J. Kent Hastings, USA

The OSE (Open Source Ecology) "True Fan" program is a grass roots way to crowdsource funding for the goal to develop the essential 40 pieces required to make up the complete "Resilient Community Construction Set," an advanced industrial economy in a box that can be deployed inexpensively anywhere in the world.

The cost is reduced to one tenth normal thanks to the savings from using open source software and hardware designs. The components are essential to life and work in the system rather than just decorative knick knacks or toys that Makers like to dabble with and are "designed for disassembly" so each component, like the Life Trac tractor for example, is easy to repair with bolts and simple tools such as wrenches, and easy to modify and improve.
Søren Poulsen
Søren Poulsen, Denmark

Words like empowerment or freedom get a whole new meaning when you talk about having the skill set, to create everything you need from nothing.
Nikolay Georgiev
Nikolay Georgiev, Karlsruhe, Germany

Open Source Ecology is based on Natural Principles which consequences have been shown to be positive for a lot of natural and technological systems.

Decentralization (instead of Centralization) of Power – proven pattern in a lot of networks, like technology (internet, web site development, …) and human relationships (politics, religion/spirituality, family, …).
Self-Sufficiency – basic needs for living are covered and produced by the local people. No need for dependence. In the future if there is dependency it will be in the form of collaboration.
Openness – sharing documentation, product design and development process. Being able to change and adapt the products.
Product Quality – life-time, modular and systems Design.
Collaboration (instead of using other people for self-interest) – getting people together by purpose and values, and not by force, is much better for the producers and the consumers as well.
Replicability – giving birth of open sourced, modern-living villages is just amazing! Having the choice of replicability saves a lot of time and work.

It is crucially important that we go beyond life of survival. Survival mode is pushing everyone to take resources from other people, not considering their allowance, health and their community. When we are in survival mode we often neglect our own values and push other people in order to survive.

When we reach the state of living where all basic needs are covered, every person on this planet will have much bigger possibility to develop his own potential. Right now only a very small percentage of the human population have the time and possibilities to develop themselves – to guide their own life in the direction they want, to contribute to the society by using their abilities in their fullness. Most people in the world are fighting, struggling, working only for their own survival or that of their own families, and higher goals and desires like developing themselves and contributing to society are not possible and of low priority.

We need new models of economy and living based on openness, giving and sharing. Open Source Ecology is headed clearly in this direction, giving back freedom to where it belongs.
Dario Figueira
Dario Figueira, Portugal, wurmdario at gmail dot com

I became a true fan simply because I was already monetarily supporting a NGO. And for me, you seem to be doing better work, or more important work than they were. So please continue XD. WurmD 23 August 2010 (UTC)
Matthias
Matthias, neodynos-at-googlemail-dot-com

Thinking about what's wrong with the world, I found that huge aggregations of power and of money are the main tools we as humans use to oppress and exploit. That led me to support Open Source Ecology as a decentralized alternative.

And while I am convinced that the ultimate solution (one that transcends even death) is not to be found through technology but rather through sound theology -- I am also convinced that the work of OSE can provide all of us with a better world until death.
Chris Berry
Chris Berry, France

What immediately impressed me about what you are doing is that...... well, this is something that could actually work. Much of the ecology movement seems to really depend on shifting human nature (ie modern capitalism will work just fine so long as people breed a bit less, consume a bit less, etc- its never going to work, at best we'll destroy the planet in the next 200 years instead of the next 50).

People need to be offered something genuinely better. And really, when you look at it, it shouldn't be difficult to beat this modern lifestyle based on greed and envy and selfishness, with rampant crime and suicide and mental illness, people drowning in debt, and every system we depend on falling to pieces in front of us.
Daniel Morlan
Daniel Morlan, Indiana, USA

I will be watching you folks closely. I heard you on the V-Radio show a couple of times, and your methodology is far more inspiring to me than the mere lip-service that most put out, including myself. (I am the "editor in chief" of the Indiana Zeitgeist Newsletter.) and an acquaintance of Neil Kiernan, and I am enthralled with what you folks are doing.
Shakti Saraswati
Shakti Saraswati, Brisbane, Australia (mail at shakti dot id dot au)

I have come to the Open Source Ecology, from the Zeitgeist movement and see this as a natural transition from something quite absurd to a more practical way to live our lives. By doing nothing we have allowed this silly profit system overrule common sense and go so viral as to be totally dysfunctional. Society spends all of its time solving problems that are symptomatic and never go any deeper to find causal remedy.

The fact that people can earn money without actually contributing anything of substance is an unbelievable waste of potential usefulness. 80% of the population do this while fiddling the figures, they are totally consumed. Imagine if that problem solving potential was put to good use.

As a musician I find it an incredible distraction living in a society that has not, after 5000 years of civilisation, actually become civilised yet. A lot of the mental energy that I need to improve myself as a musician is wasted basically trying to survive. I have learned to live off the smell of an oily rag, and my priority is improving myself to the detriment of living comfort, and that is because society does not work efficiently.

I see Open source Ecology as the first rung in the ladder to improving all that ails the world. The important thing to mention here is the fact that everything that each individual knows is the collection of their experience of everyone else around them, so they have no right to exclusivity and have a duty to share. There is no reason why all land and resources should not benefit all people. The understanding of this will eliminate all the unnecessary conflict that we have today. The challenge is to put it into practice for the greater good without sacrificing the individual. This will happen when we share the workload and become responsible.

Fulfilment in life comes from hands on achievement and when everybody is contributing instead of building locks and walls while fiddling figures, I bet we have a much more harmonious and luxurious lifestyle without the fear. The real challenges will be then what will affect us all as a human species, rather than just individual survival.

So thank you Open Source Ecology for putting the wheels in motion of the ground-up transition to self-sustaining systems open for the improvement of all who contribute, not just those who wish to profit and exploit.



Carolyn Phillips
Carolyn Phillips, Adelaide, Australia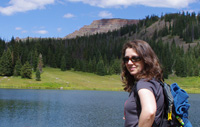 I've always liked smart, lean design and this project seems both smart and lean. I hope you make some headway without the bureaucratic bloat that seems to ultimately spoil good ideas.
Ben Diedrich
Ben Diedrich, Maryland, USA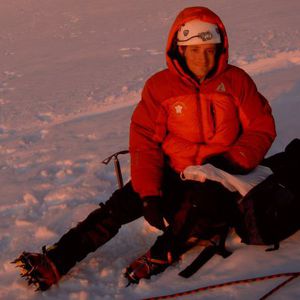 How many more hard problems can be solved and impossible dreams fulfilled if people can meet their own material needs and unleash their creativity without asking for permission and resources from governments, companies, and society? I see great things coming of this project.
Andrew Huang
Andrew Huang, Los Angeles, CA, USA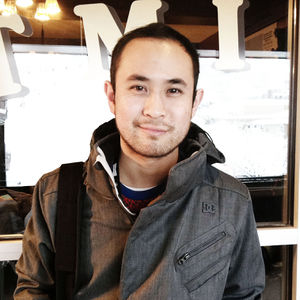 I'm a filmmaker, artist and fan of DIY problem solving. I'm inspired by OSE's tenacity to redesign and craft the tools needed to seize control of one's own livelihood, creativity and community. This boldness of vision from Marcin and team redefines the concept free will and gives me hope for a future marked by self-empowerment and sustainability.
Brad Lewis
Brad Lewis, Victoria, BC Canada
I started obsessing over electric cars a few years ago and then realized Permaculture is the way to go so obsessed over that next. Then I discovered OSE which, to me,takes Permaculture to an economic/industrial level. As a software developer & business analyst, it's the best solution I've seen to date in addressing the issues we all face so let's get'er done.
Am sleeping better now, knowing I'm contributing to something for my new son's future. Hopefully OSE will have a summer camp for teens in a decade so I can ship him off to Factor e Farm to learn something useful! ;-)
Sébastien Hut
Sébastien Hut, France

Open source is the key to the new world !
Eric Potash
Eric Potash, Illinois, USA

Proud supporter of OSE and everything that it stands for.
Gustavo Grasso
Gustavo Grasso, Rio Branco, Acre, Brasil, grassgustavo (at) gmail (dot) com

It's a very good way to go! I love this project because is giving me the possibility to keep dreaming (and I'm not the only one). Thanks for that!



Andrew Wharton
Andrew Wharton, Helsinki Finland/ Cairns Australia
John Slocum
John Slocum, Pensacola, FL, USA, jjslocum3 (at) gmail (dot) com
I moved with my wife and daughters from my birthplace of New York City to the Gulf Coast a few years ago. I'm a software architect/engineer by trade and education, and continue to work remotely for a software company in NY. In my spare time, I've gotten deeply into hobby electronics and building various useful devices for my home. It's been really exciting to watch the maturing of open-source hardware: 3d printers, open source microcontrollers, etc.

I've come to understand the incredible potential for improving society that lurks around the corner, at the intersection of today's political/economic malaise with the amazing power of open source physical design and information sharing. In other words, I couldn't agree more with what you said about collapse vs. creation in your intro video, Marcin. I'm excited to participate in this project, primarily as a True Fan for now; I hope to be able to make myself more directly useful in some aspect of software/electrical engineering at some point in the future.
Nathanael Wettstein
Nathanael Wettstein, Zurich, Switzerland,

Holds a degree in Electrical Engineering and Robotics, works on micro satellite development right now.
I got excited about Marcin's idea and this possibility to change the world; to change the possibilities of the people in this world. I would like to contribute to OSE in some way or other.
Christopher B. Jack
Christopher B. Jack, Prince George, British Columbia, Canada

I am a computer programmer by lifelong experience (AI and games are my areas of interest). I actually stumbled upon OSE by accident while searching for the open source FreeCiv game on Google with the search term "open source civilization" however I quickly realized OSE was a much better search hit. ;)

I find the whole idea of OSE appealing: decentralized production and survival means, DIY-friendly open source machines, and the community that such infrastructure fosters. Artificial scarcity by rationing of the purse (ie: currency, debt-cash, or whatever you want to call it) is something that needs to go the way of the dodo. The videos and readings about the Factor E Farm are very impressive and I see such communities as a far better way to provide true self sufficiency, particularly for the ever-so-marginalized indigenous First Nation peoples in this country (and others). Every time white man tries to bring them European social, educational, or economic policies the results have been disastrous. Open source communities where everyone takes part are far more in line with traditional First Nation beliefs and culture (Canada is a native word for "the Village"). At some point I'll acquire an opportunity to start a dialogue with one or more band members and be able to express the ways the OSE project may benefit them (I am not myself First Nations).

I don't have a large plot or good DIY garage to do any prototyping or assembly but I do follow the OSE/GVCS development enthusiastically.