Universal CNC Axis
Basics
The Universal Axis is a modular and scalable CNC axis which can be used to create cartesian CNC machines. The core of the axis is belt drive and linear motion rods where carriages are pulled on the rods. The system is scalable to any size and number of axes, including rotary axes. THe system uses a combination of 3D printed parts, metal plates, and belt-driven shafts. Applications include 3D printers, CNC torch tables, heavy duty CNC machines, and many other production machines.
Used For
5/16" Universal Axis
1" Universal Axis
2" Universal Axis
See 2" Universal Axis.
Example of CNC Circuit Mill Configuration, 5/16" Axis
See full documentation at D3D CNC Circuit Mill
Intro
The following is a 5/16" or 8 mm version of the universal CNC axis described at http://opensourceecology.org/3d-printer-construction-set-workshop/
Larger axes will also be built, up to 2" for heavy duty CNC machining, with plastic parts sandwiched between metal plate as a plastic/metal composite structure. See calculations for beam deflection at Heavy_Duty_CNC_Construction_Set.
Universal Axis - Working Document
P1 - Visual Linked BOM (VLBOM)
Concept
WebGL
Build
Carriage
From Michel Dhoore in Belgium in 2016. Early prototype using larger carriage pieces for larger machines.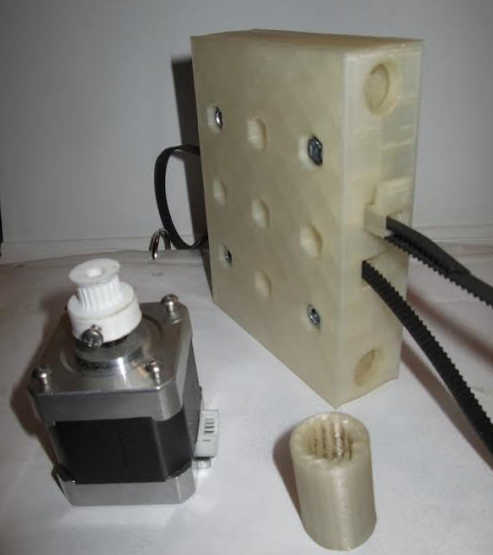 Frame
Axis
BOM
Order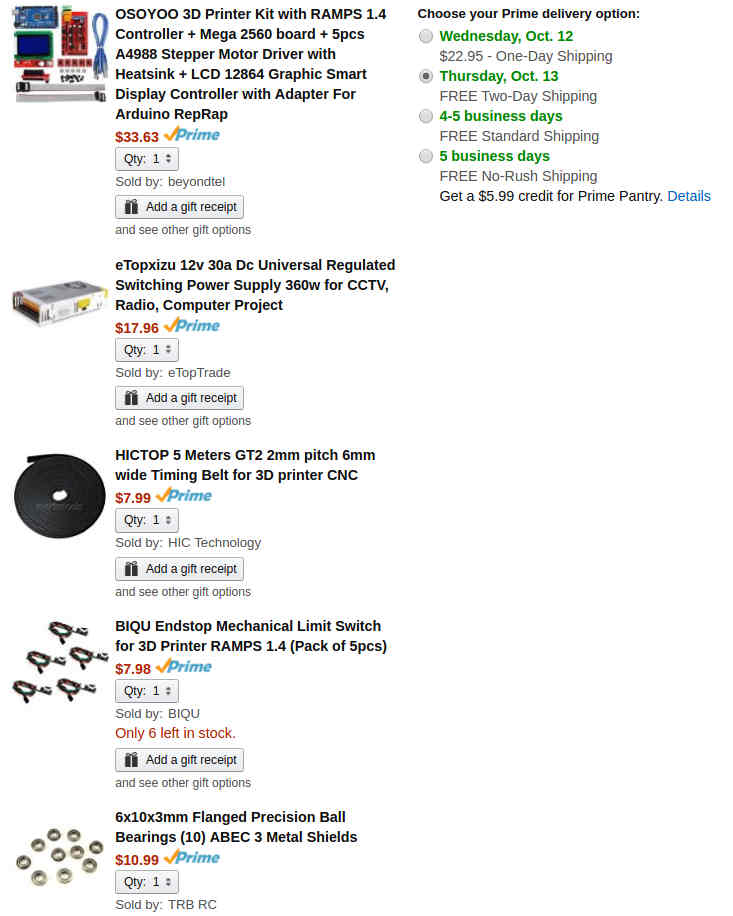 Frame Parts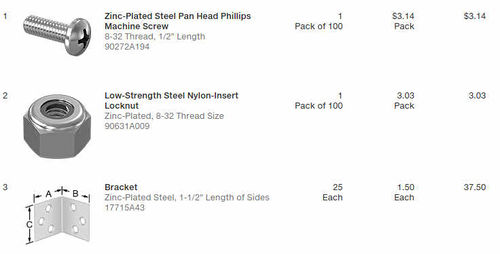 FreeCAD and STL Files for Printing
Originals from 2016 by Michel Dhoore
This file has the carriage belt tensioners, not shown below.
Universal Axis with Magnet Holes 2017
Fabrication
Print time - 3hr27min for the idler end -
One Axis Attached to Frame
See Also
Useful Links
OSE Germany appears to be doing non-coordinated development on this as well - [1]
3DP Construction Set workshops - December 2016 - [2]
Useful Links
OSE Germany appears to be doing non-coordinated development on this as well - [3]
3DP Construction Set workshops - December 2016 - [4]