D3D Universal Plotter
Overview
D3D Universal features interchangeable toolheads. The machine can be used for 3D printing, pen plotting, and drilling.
Currently, the Universal Gearless Extruder toolhead has a ready attachment of a pen for plotting. See some plots:
Part Library - OSE
D3D_Universal_3D_CAD#Plotter was original work, but since then, we have integrated the pen plotter attachment into the 3D printer head. This was an innovation from the January 2020 STEAM Camp.
Thus, look at the D3D_Universal_3D_CAD#Printer_Extruder_-_Universal_Gearless_Extruder - for the source of the extruder file with the pen attachment. The disadvantage is that the integrated design has no spring action. The design at D3D_Universal_3D_CAD#Plotter has a spring action - in that the structure can bend when pressure is applied. Both the integrated design and the original design appear to work well, but they were never compared side by side.
CAD Design - Ferdi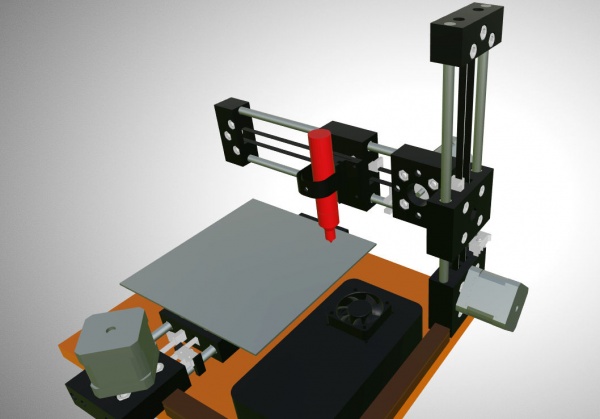 Pictures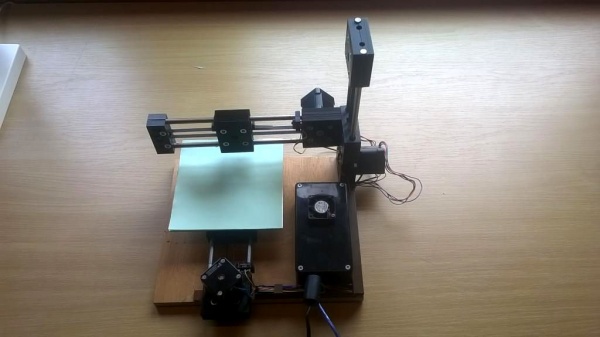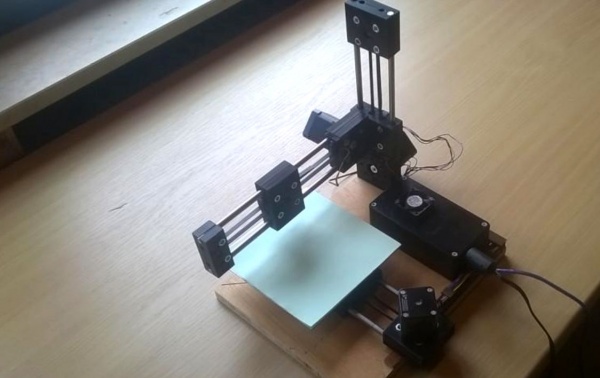 3D View
Links