LifeTrac 5
See documentary about this work- The Spark. Development page: LifeTrac 5 Development Matrix - and LifeTrac 6.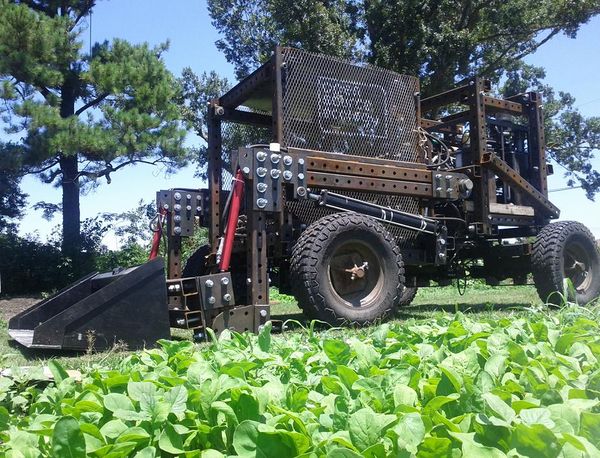 See video of LifeTrac 5 in New Orleans -
See complete LifeTrac 5 YouTube Playlist
Build
LifeTrac v5
Rear Module
Quick Attach for Bucket and Forks
Loader Arms
Other -or- Notable Points of Concern
Strength of Joints Near Pivot
Design - CAD Files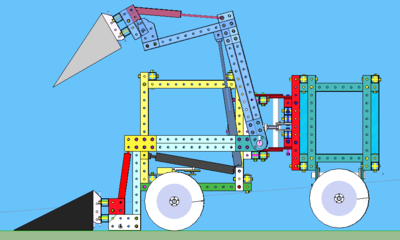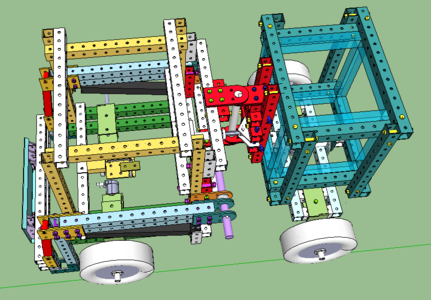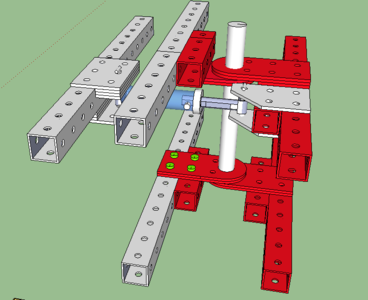 Bill of Materials
Build Instructions
Loader Arms
https://docs.google.com/presentation/d/17IC0ZGxGzxVMeWpaWA5iOAxb-NreVPff2JHB2xLwV9k/edit?usp=sharing
File:Final Loader Arms (v1).skp The BOM is included in the skp file.
Pivot
Google doc for pivot instructions. Credits: Leandra Forman
Bobcat Quick Attach Standard
See Bobcat Standard Quick Attach for LifeTrac
Cab
Rear Compartment
Foot Pedals
Hydraulics Diagrams
Build Walkthrough - Near Completion
Commentary on most parts -
Videos
Walkthrough -
Blog Posts
Future Work
Narrow down width by 4"
Narrow down cab to 3' as in existing LifeTrac
Evaluate foot pedals
Simplify Power Cube mounting/ Integrate into the structural frame
Increase height reach of Loader/ Tilt issue at full extension
Minimize part count
Design hose routing
Brakes
Cylinder valve for steering
Control configuration within cab
Utilization of all 36" of Loader Arm cylinder (or use a 4x30" cylinder if we already have adequate ROM)
Assess the concerns or others...
Fix cylider mounting -
Field Testing - Data Collection
See LifeTrac 5 Data Collection. See Prototype Assessment
Credits