CEB Press/Manufacturing Instructions/Secondary cylinder sensor mount
This page was tagged as a candidate for deletion. If this page does not meet our criteria for deletion, please remove this notice.
'
Warning: Per Brianna Kufa, this part is no longer built for the CEB press. It should be deleted and removed from the template.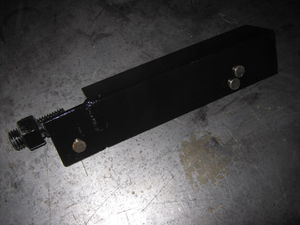 Tools Required
Materials Required
Diagrams
Fabrication Steps