D3D Part Library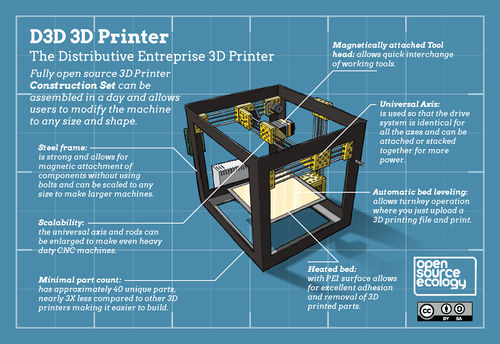 3D Printer Part Library

Hint: Newest part library is at D3D v19.06
Deprecated
[2] Endstop Holder. Used prior to D3D v19.02 File:D3D End stop interface.fcstd ½ cube bumps, File:D3D End stop interface.stl.

[1] D3D Extruder Holder. File:Motor interface.fcstd , File:Motor interface.stl. Notes: used prior to Prusa i3 mk2 extruder and Titan Aero.

Sensor Holder. - Generated in BlocksCAD. STL - File:Sensholder.stl File:D3D Extruder Z Sensor Holder.fcstd
Introduction
Conditions of satisfaction for complete CAD for a given project means that we have a complete part library:
Parts - for building Modules, for producing Fabrication Drawings
Modules - Made of multiple parts, these are sub-assemblies of the Final Assemlby. These are used for Exploded Part Animations, Language Agnostic Instructionals (LAIs), and other work.
Final Assembly - The completed build. for Exploded Part Animations, LAIs. Note that the Final Assembly may have to use Simplified Assets in some cases to remain workable
Simplified Assets: Parts, Modules, Assemblies - these are versions with details removed. Some may be grouped to facilitate handling. In some cases they are drawn from scratch as only abstract, blocky models - to save significantly on file size.
File Size Requirements - all assets meet File Size Requirements for that particular asset type. Files can't be so large that FreeCAD can't open them or work with them effectively.
File Organization - Spreadsheet of all Assets (both Simlified and Complete assets) is available
Construction Best Practices - procedures for effective part building in FreeCAD are followed for each file.
File Build Documentation - Each file is documented for how to create that file, so novices can get up to speed in making modifications. A short video with voiceover is the best way to document a part build. This is important because this creates design literacy in the general populace.
5/16" or 8 mm Rod Version
D3D 16" Version

Hint: Once all the parts here are stable, we will create a FreeCAD D3D Workbench which includes a drag-and-drop of every part within FreeCAD
Part Index
See D3D Integration, Emmanouil Log, Jose Log, Cedric Log for all the source files, and D3D_Instructional_videos_for_April,_29th,2017_Workshop for exploded part animations, and D3D Language Agnostic Instructionals for further documentation.
Index:
Small version for small machines such as 3D printer, small laser cutter, and CNC circuit mill
Assembly Index
Simplified Modules - For Use in Modeling
TODO: ADD SHORT IDLER VERSIONS OF EACH
D3D 13"
File:Downholder.stl. File:Downholder.fcstd.
Subparts
Extruder
See D3D Extruder
D3D Mini
Deprecated
Bigger Pictures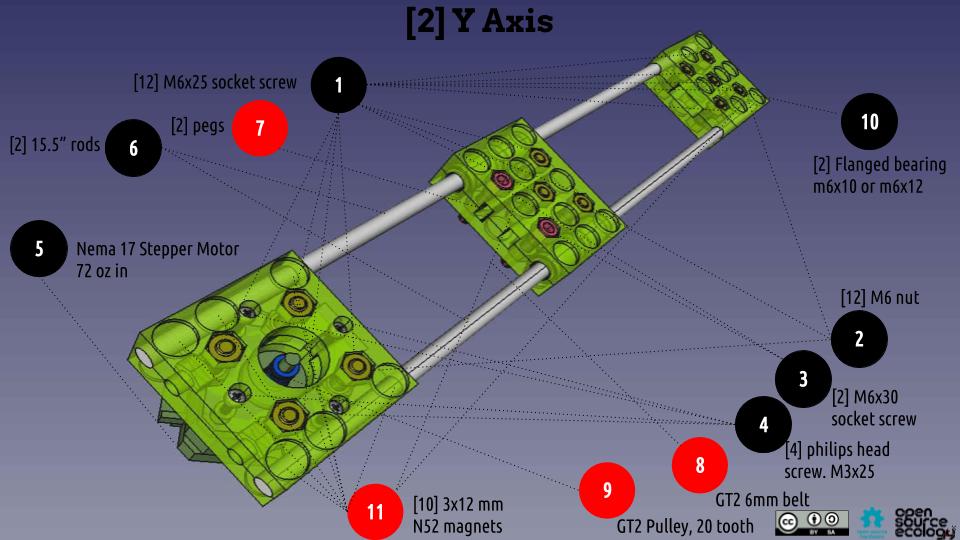 See Also