GVCS State of Completion
May 2018
Note: 100% means machine is ready for productization or has been productized. This means at least stage 6 in the Stages of Product Release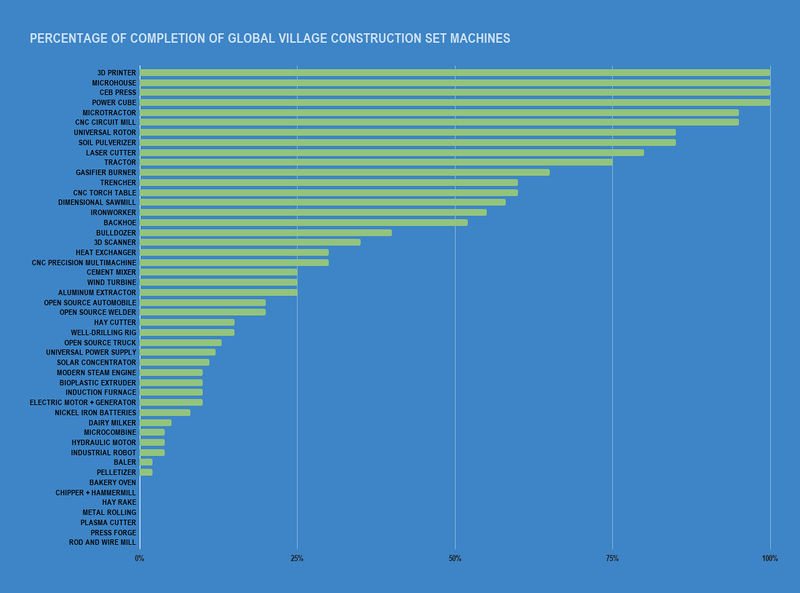 Available CAD
Current Projects
See active projects updated monthly at Current Projects
Completed Build Guides
Latest Work
Many of the machines are under active, iterative development. This will be the case until the end of 2028 - the completion date of the Global Village Construction Set.
As we finish designs, we add them to the OSE Part Library
You can see the latest versions for each machine at the Genealogies page. The prototypes built are listed with the latest on top.
Do you want to get inolved? We follow OSE Specifications, so if you can help us make our machines better, see Getting Involved.
Replications
We are aware of dozens of machine replications around the world. There may be many more that we don't know about, as we do not track downloads at this time.
We expect viral uptake as we near GVCS completion and all prototypes are turned into full products by 2028.
You can see existing replications by year at OSE Replications
2016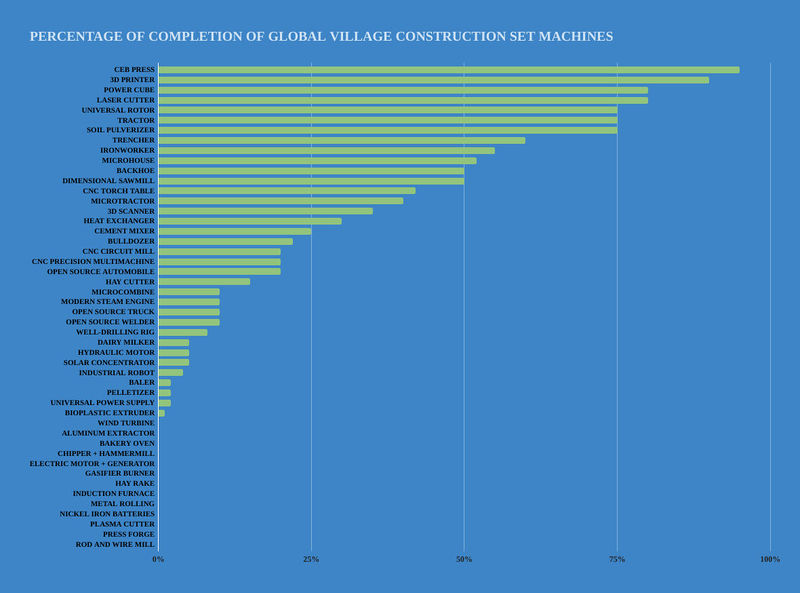 January 2014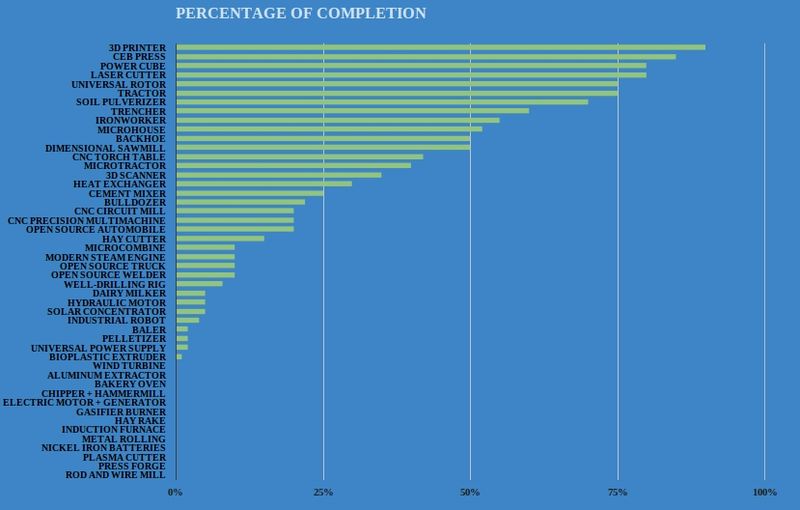 Current
Links