Trencher
Latest Work
2012, Prototype I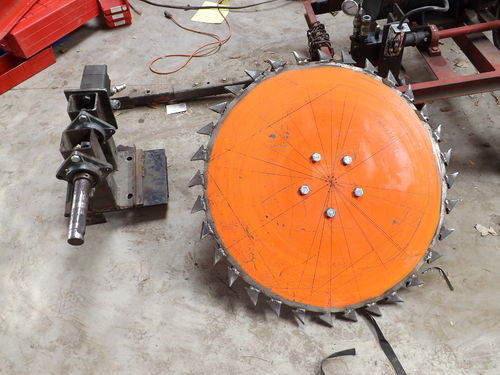 A trencher is a piece of construction equipment used to dig trenches, typically for laying pipes or cables, or for drainage.
Think a chainsaw, but one that cuts into the earth.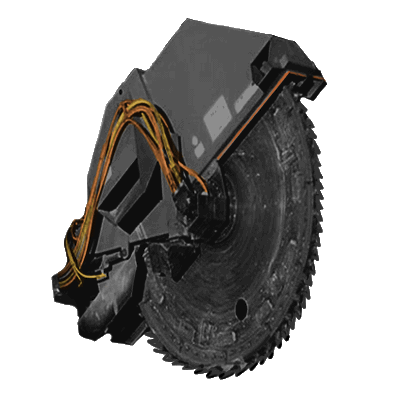 Prototype I
Open Source Trencher. from Open Source Ecology on Vimeo.
Product Ecology
Created With
Used with
Creates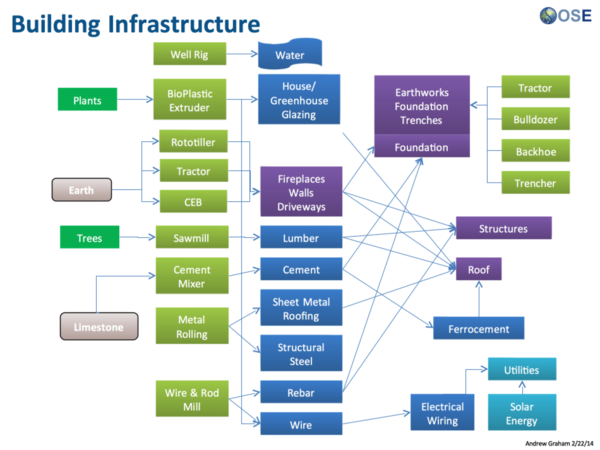 See Product Ecologies for more information.
Components
Motor
Blade
Teeth
Housing
Status
The Trencher is currently in the Research Phase of Product Development
See Trencher Log
Videos
Example of a ripper with pipe laying attachment
See Also
Links