OSE Part Library

Hint: How it works: Part libraries are specifically created for FreeCAD to allow broad open source collaboration on open source product design according to Collaborative Literacy.
About
The Part Library is OSE's repository of 3D CAD files. They are organized as galleries of pictures with download links beneath them (see examples below).

These should be posted as individual CAD files for all the parts, modules, and full machines. Only approved OSE Developers have commit privileges to the Part Library. During the design process, the Process Manager handles requests to pull new files into the Part Library.
See LifeTrac Construction Set#Modules for background to this work.
Construction Set Modules
These are the different sub-construction sets based on topical areas of the GVCS, as opposed to one of the 50 GVCS machines.
Hydraulic Fitting Library
.PVC Pipe and Fittings Library - - schedule 40 pipe and fittings of all sizes. See PVC Pipe and Fittings Library.
Bolts library - Add pins library
Hydraulic Valves Library
Hydraulic Cylinder Library
Metal pipe fittings library
Stock Steel Library
Construction Materials - already in official FreeCAD Library, such as metal roofing
Modules
The 50 GVCS machines are further broken into about 500 different key modules or parts. Many of these modules overlap between different machines.
Part Libraries
These are part libraries organized around machines or groups of machines.
Electricalpartlibnrary.png

Seed Eco Home from 2016 Build - SweetHome3D - Google Drive - [1]

Frame Module, LifeTrac 6, 2013. This is an example of a typical frame that can be built from our stock tubing. See LifeTrac 6 for details

LifeTrac 4. Proper loader arm geometry was used. Modular Wheel Units were used. Last iteration prior to perforated tubing and structural power cubes.

Backhoe prototype 1. It was built as a front attachment for LifeTrac 1, and side to side motion was obtained via articulation of the tractor.

Rotary pivot. Can be used on a buldozer blade or on other implements. See Rotary Pivot

Side-to-side or angle pivot. Can be used on earth-moving blades and other implements, such as universal drawbar. See Angle Pivot

MicroTrac tracks for mounting on rubber wheels, designed in 2013. See Cory Log

Universal Rotor with 3" shaft, built in 2013. See Cory Log.

Backhoe bucket, built in 2013, from Cory Log.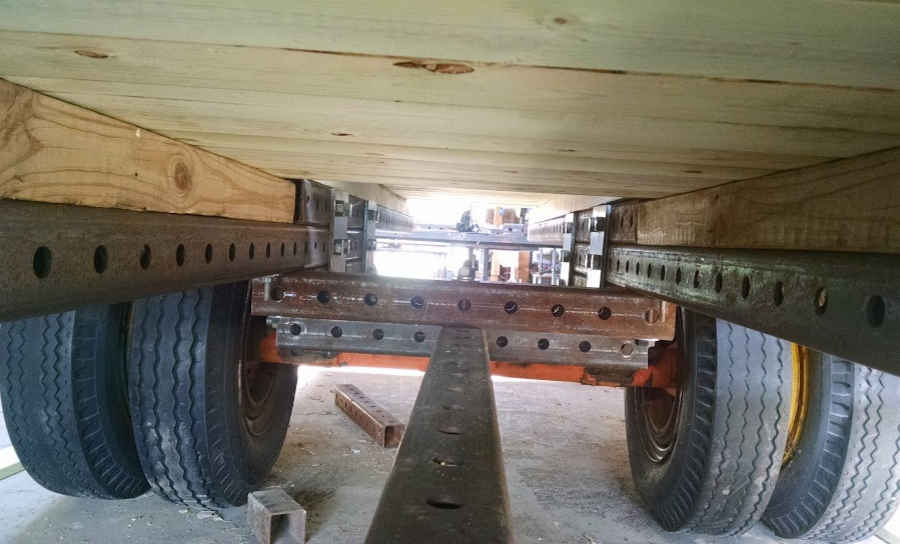 More Machines
Other Construction Set Style Machines that were built:
Other Machines, Not Built
Other Construction Set Style Machines, not built:
Velocar tilting electric microcar, partial prototype built in 2014. See Yann Log.
Part Primitives
These are typically off-shelf parts.
2020 aluminum extrusion -[2]
Plumbing Fittings
Links