D3D

Development discussion takes place at the Development Group. Also, see D3D Log and D3D Performance Log and D3D Serial Numbers for the machines that were built. The Performance Log should track issues and be used in quality control.

Hint: The D3D 3D printer is a modular and scalable 3D printer. Different toolheads can be used via a magnetic tool mount.
See Build Instructions. See D3D Genealogy.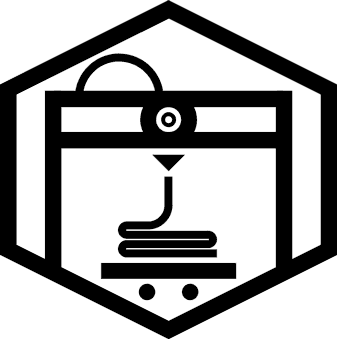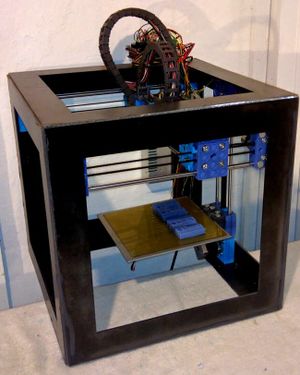 Hint: To join the working team, see how to apply as an OSE Developer. See the Development Group on the OSE Network.
For information on how to build the most recent replications and on recent development effort, see: D3D Landing Page
Basics
A 3D Printer that uses the Universal Axis
It has a low part count compared to other 3D Printers
It is also easier to build due to the identical axis' and the overall build modularity
It can be converted to many other CNC Machienes due to the swappable tool head (See the Open Source Digital Fabrication Construction Set )
Active Team Members
See D3D Meeting Log for current team members.
Part Library
Versions
For a complete list of D3D version history, see 3D Printer Genealogy
v18.06
This printer was built on 2018-06-02 at a workshop. For more info on that build, see D3D_Workshop_2018-06-02.
Other Versions
CAD
Overall assembly. File:D3D CAD Assembly.fcstd. See D3D Part Library for spreadsheet of modules and list of 3d printed parts. Note also that the spreadsheet contains ~23kb axis files - which are simplified greatly while retaining onlly the critical design components.
Frame Build
Axis
See Universal Axis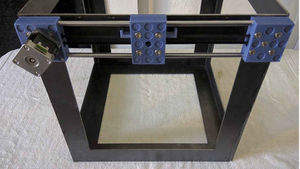 Integration
Intro
D3D is a Distributive Enterprise 3D printer. If the plans are truly open source including the Extreme Manufacturing business model for replication - and if Viral Replicability Criteria are reached - we predict that this will become the most replicated 3D printer in the world within one year of the above criteria being reached. Join the effort as an OSE Developer to make this happen.
Modules
see D3D Modules
Critical Path
Meeting Log
BOM
See BOM Template for more info on how to build a proper BOM.
See D3D BOM
Development Template
Product Ecology
Grinder
Extruder
Filament maker
Enterprise
3D Printed Cordless Drill
Filament Production
XM Workshops
Distributive Enterprise
Working Doc
https://docs.google.com/presentation/d/1zHf2e8NnhYass-unh28YtpV0HR7BcbuvpUVY-5tjd3M/embed?start=false&loop=false&delayms=3000
Replications
See Also