CEB Press/nl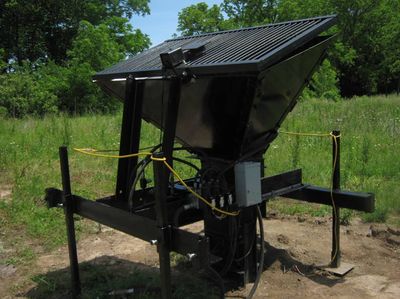 Overview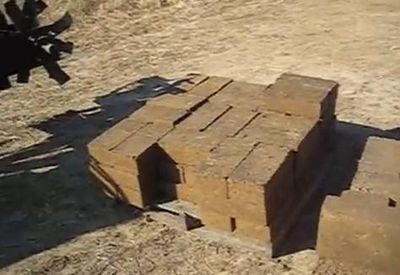 De "Liberator" Compressed Earth Block Press (Geperste Aarde Blokken Pers) is een machine die geperste aarde blokken, als bouwstenen, maakt (CEBs).
CEB Press/Videos Field Testing 2011
Details
De CEB Druk neemt aarde / vuil / bodem en comprimeert het goed te maken massieve blokken nuttig voor de bouw. Gecomprimeerde aarde blokken hebben veel voordelen als bouwmateriaal: door het maken van de bouwmaterialen uit de direct beschikbare vuil op de bouwplaats, ze elimineren de noodzaak om de stenen te vervoeren van elders, het verminderen van de financiële kosten en de milieueffecten van het vervoer. Gecomprimeerde aarde blokken zijn zeer sterk en isoleert goed tegen zowel warmte als geluid, wat voor zeer energie-efficiënt bouwen (in het bijzonder in combinatie met de energiebesparing van het niet nodig om ze te vervoeren vanaf een andere locatie). Het beste van alles, het materiaal dat ze gebruiken is al ter plaatse en hoeft niet te worden aangeschaft - letterlijk, spotgoedkoop! Zie de wiki pagina op Compressed Earth Blocks en de CEB categorie voor meer informatie over het gebouw met behulp van CEBS.
De Liberator is volledig ontworpen en getest door de Open Source Ecology team. Omdat de Liberator een open source-technologie is, kunt u gratis instructies downloaden om uw eigen Liberator te bouwen van materialen die u zelf kunt verkrijgen, of neem contact op opensourceecology [at] gmail [dot] com om een kit of een voltooide machine te kopen.
Het bouwen van een machine zelf lijkt misschien intimiderend te zijn, maar elke stap van het proces is volledig gedocumenteerd en de gemeenschap OSE is beschikbaar op onze discussieforums als u hulp nodig hebt, advies, of ruggesteun.
Met behulp van de CEB Press, kunnen twee mensen een 6 voet hoge (1.83m) ronde muur bouwen, 20 voet (6,1 m) in diameter, 1 voet (30 cm) dik, in een 8 uur, maar de bouw tijd zal enigszins variëren afhankelijk van de voorbereidingstijd, welke apparatuur beschikbaar is (trekker op de grond voor te bereiden en verplaats de blokken waar ze moeten gaan), de kwaliteit van de bodem, en andere factoren. Hoe groter de blokgrootte sneller een wand kan worden gebouwd, maar ten koste van zwaardere blokken die lastiger zijn om mee te werken. Blokken van The Liberator gemiddeld 25 pond (11.3kg).
kijk op [CEB Design]] voor meer informatie.
Product Ecology
Product Ecology
CEB Press
From
Uses
Creates
Enables

Components

Hopper
Grate
Grate shaker
Frame
Compression chamber
Hydraulic Cylinders
Soil Drawer
Pressure gauge
Status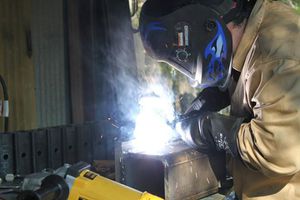 See Also