Sawmill
Overview
A sawmill converts felled logs from trees into green wood lumbar. As a piece of the GVCS, it unlocks a range of well-established wood construction techniques.
To convert the green wood into finished dried lumber the cut boards are either air-dried or fired in a kiln.
Detailed Description
Product Ecology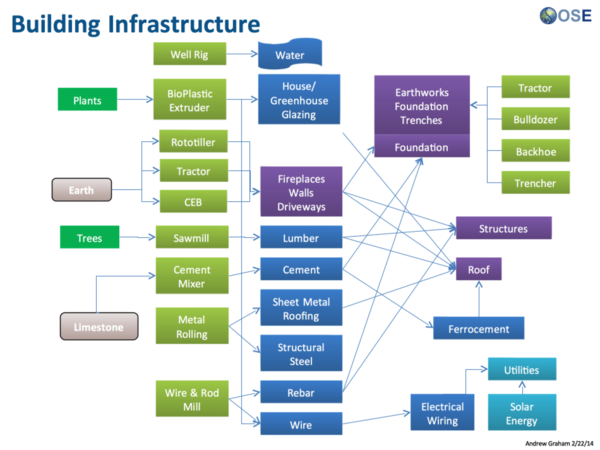 Status
The first Sawmill prototype is currently under construction as a part of the GVCS Rollout Plan.
See Dimensional_Sawmill_Prototype_I for in-progress videos.
Videos
See Also
Links
Theo's Github Repository
https://github.com/Veradrix90/Dimensional-Sawmill