Microtractor

Hint: Latest version is MicroTrac_v17.10
MicroTrac Geneaology
Working Model, 5/2013
April 17 2013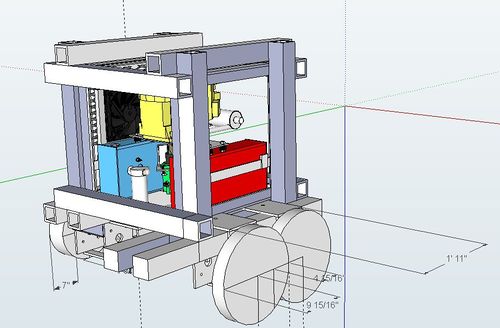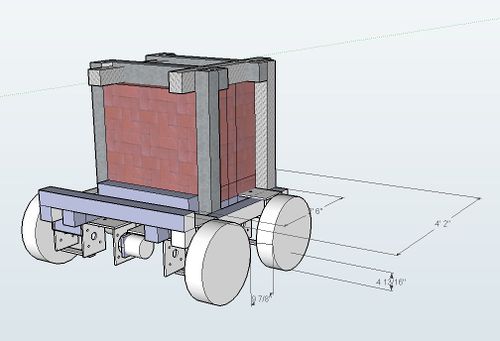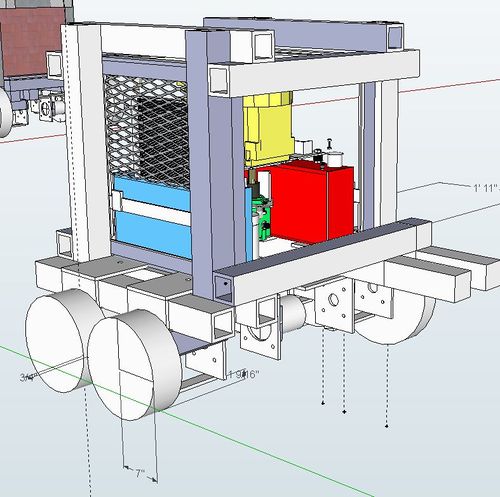 Corners for structural tubing
Corner inserts are one possibility for the Power Cube and for connecting tubular steel members. They would make better use of space that is currently used with the "layering" of tubes in current designs.
Mention was made that adding corners would weaken the overall design, but this has not been proven. A structural analysis would be necessary to find out for sure.
Here is an image of a possible corner: File:PC7s-frame-with-corners.png
Here is the Sketchup drawing: File:PC7s-frame-with-corners.skp Frame with corners
Overview
MicroTrac is a small scale, walk/ride-behind version of LifeTrac suited for construction, agriculture, and general home and garden maintenance.
Product Ecology
Made with
Equips
Components
Status
The Microtractor is currently in the Prototype stage of Product Development. Later prototypes aim to integrate lessons learned from LifeTrac development.
See GVCS Rollout for more information.
See Also