Hay Rake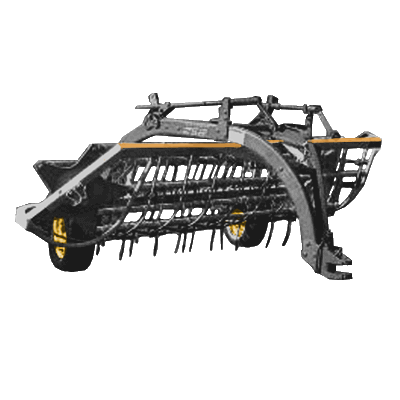 Overview
The Hay Rake is an agricultural rake used to collect cut hay or straw into windrows for later collection (e.g. by a baler or a loader wagon). It is also designed to fluff up the hay and turn it over so that it may dry. It is also used in the evening to protect the hay of the dew. The next day a tedder is used to spread it again, so that the hay dries more quickly.
Details
Product Ecology

Made with
Uses
Works With
Creates
See Product Ecologies for more information.
Components
Status
The Hay Rake is currently in the Research phase of product development.
See Also