Universal Power Supply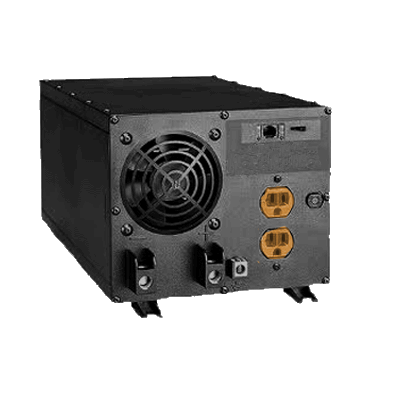 Main > Energy > Power quality
---
Overview
A Universal Power Supply forms the backbone of an off-grid electrical system for powering machines and power electronic devices such as the induction furnace.
Updates
Definition/Concept
This is a combination inverter, converter, pulse-width modulation current controller, and high frequency power supply for applications from off-grid power, charge controllers, to power supplies for welders, induction furnaces, and plasma cutters.
A large range of power electronic devices is desirable within the infrastructure of communities. Having an individual power supply for each is redundant and expensive. A modular UPS construction kit is desirable as an analogue to the 'industrial-strength Lego' that we have already demonstrated for heavy mechanical hardware infrastructures.
Rectifiers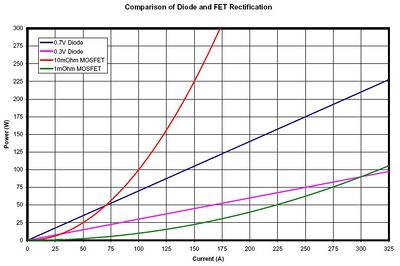 Rectification is the conversion of AC to DC. A universal power supply would require one or two rectifying stages: one at the AC input to provide DC for the voltage converter, and another if the voltage converter is a proper Active PFC converter, which produces PWM shaped output.
Rectifiers can be either passive schottky diode bridges, or active (IC-controlled) MOSFET H-bridges. Passive ones are cheaper, and ultimately more efficient for very high currents, while active ones are superior for low-medium-and-maybe-high currents yet more expensive. This design choice affects price, producability and simplicity.
In either case a rectifier stage requires power packaged components and a heat sink. The size of the heat sink is a function of the current, which is higher at low voltages for a given output power. Questions for the specification is how much power the device should be able to deliver from a 12V source (first rectifier in the case of voltage up-conversion) and to a load at 12V DC output (second rectifier if present).
Voltage Converters
Inverters
An inverter is an electrical device that converts DC voltage from batteries to AC voltage for off-shelf electrical tools and appliances.
Off-the-shelf inverters have about a 2 year lifetime, and 5-10 year lifetime for higher quality models. Lifetime design inverters with plug-in replacement components are required for sustainable communities which use battery storage as a component of their electricity infrastructure. One of the few other feasible, non-battery, non-fuel energy storage may be via heat storage coupled to thermoelectric generators, or possibly thermal storage via phase-change salts and heat engines.
Product Ecology
Status
OSE is recruiting subject matter experts with experience in inverter design. Those with relevant experience are encouraged to Contact Us
Adjustable Power Supply v18.08 is in development
See Also