Rototiller
Overview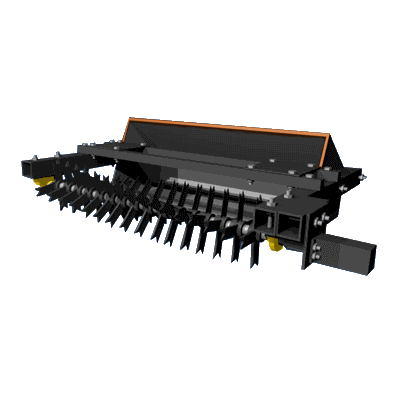 A tractor implement that tills soil with blades via rotary action. It is a specialized form of Cultivator.
Note: See Dozuki for current R&D documentation and progress. This applies to all the gvcs tools.
Details
Cultivators stir and pulverize the soil, either before planting (to aerate the soil and prepare a smooth, loose seedbed) or after the crop has begun growing to kill weeds (controlled disturbance of the topsoil close to the crop plants kills the surrounding weeds by uprooting them, burying their leaves to disrupt their photosynthesis, or a combination of both). Cultivators are designed to disturb the soil in careful patterns, sparing the crop plants but disrupting the weeds.
Product Ecology
Uses
See Also