Heat Exchanger
Last updated Sep, 2015. See Heat Exchanger Development for current work.
Overview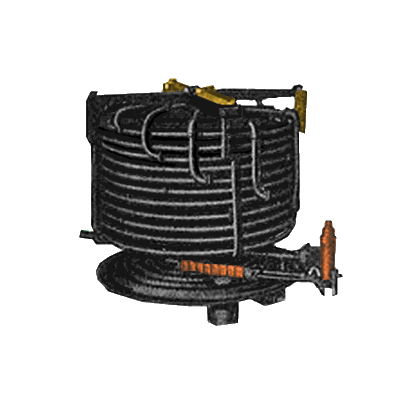 The Steam Generator is a device used to create steam by applying thermal energy to water.
Details
It can be used to power devices such as steam engines and steam turbines. Both of these machines convert expanding steam into rotational power, power that can be used to drive other GVCS tools or generate electric power. Excess or vented steam can also be used to heat a home or greenhouse.
Steam Generator Pages
Product Ecology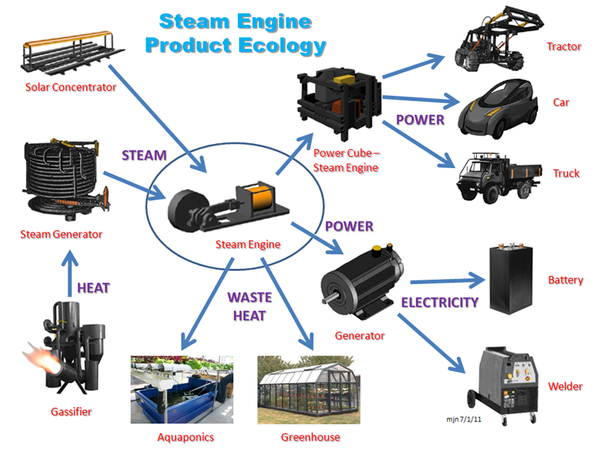 Status
The Steam Generator is currently the Research Phase of Product Development.
See Also