Welder
Overview
The Welder enables all the wonders of welding, a fabrication process that joins metal pieces together.
Details
Welding is often done by melting the workpieces and adding a filler material to form a pool of molten material (the weld pool) that cools to become a strong joint, with pressure sometimes used in conjunction with heat, or by itself, to produce the weld. This is in contrast with soldering and brazing, which involve melting a lower-melting-point material between the workpieces to form a bond between them, without melting the workpieces.
Product Ecology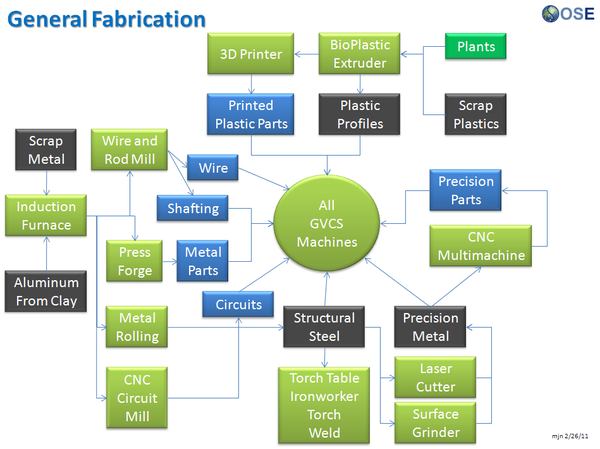 Uses
Used by
See Product Ecologies for more information.
Components
Wire Feed
Spooler
Tensioner
Transformer
Welding Wire
Control Box
Handle
Nozzle
Sleeve
Case
Status
The Welder project is currently in the Research Phase of product development.
See Also