Dairy Milker
Overview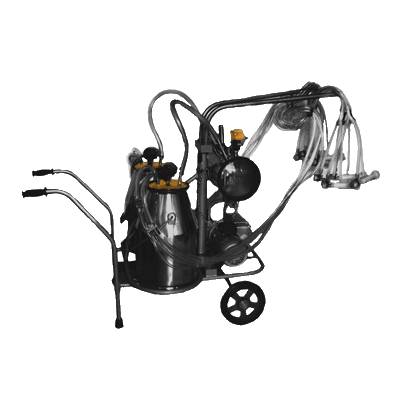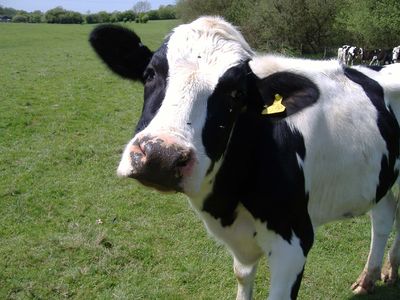 The Dairy Milker yields milk and dairy products from dairy cows.
The pulsator can use Solenoid Driver
Detailed Description
The dairy milker is comprised of 4 teatcups that attach onto the teats of the dairy cow. These teatcups connect via short milk tubes and short pulsation tubes to a claw (connection component that links the teatcups to the rest of the dairy milker). The claw is connected via a long milk tube and a long pulsation tube to the milkline (collection bucket), from which the collected milk is transported via airflow and pump to a bulk tank (central storage vat). The dairy milker yields milk from the teats of a cow by applying a continuous vacuum, thereby creating a pressure difference across the teat canal. Because the vacuum causes teat tissue congestion (problematic accumulation of blood and other fluids), air is pulsated to the teatcup liners at pre-determined intervals to ease tissue congestion.
Solution Statement
The agricultural pathway for dairy products necessitate the production of milk, for which the dairy milker provides an automated means to do so.
Product Ecology
Made with
To be used in conjunction with:
Creates
The dairy milker fulfills the role of producing milk from cows through automation.
Components
The major components of the dairy milker include:
Claw - the intermediary part that connects the short milk and pulsation tubes from the teatcups to the long milk and pulsation tubes going to the collection bucket.
Teatcups - the direct contact parts that gently clasp onto the teats of a dairy cow so that the applied vacuum yields milk.
Collection Bucket - The minor receiver of extracted milk that connects to the bulk tank.
Bulk Tank - The major receiver of extracted milk that can connect to multiple collection buckets.
Pump and Airflow Circuit - the set of parts that create a pressure difference between the collection bucket and the bulk tank, thereby channelling extracted milk from the collection bucket to the bulk tank.
Vacuum and Pulsation Circuit - the set of parts that produce the vacuum and air pulsation intervals for milk extraction and teat tissue relief, respectively.
Status
The Dairy Milker is currently in the research phase.
Videos
See Also