Rototiller/Research Development
Overview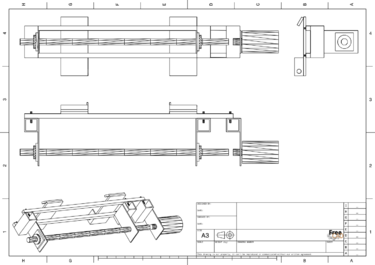 Soil Pulverizer Prototype 1 Complete from Marcin Jakubowski on Vimeo.
Pulverizer-bucket for grinding up clay-soil and scooping it up to dump into the CEB hopper.
Spring break 2013 design
The soil pulverizer is going to become the Soil pulverizer/mixer unit, instead. This will allow the easy addition of concrete or other substances to the soil mixture, before it goes to the Liberator CEB press. We have completed the concept design and are finishing up the 3d concept drawings. 2d drawings can be extracted from the 3d drawings efficiently.
Note, and this applies to OSE generally at this point in time, that version control and the storage and retrieval of design files, build instructions etc, are done almost entirely through Dozuki. This page on the wiki is essentially archival. The locus for the design work on this tool is here: http://opensourceecology.dozuki.com/c/Rototiller_and_Soil_Pulverizer
See Also