Laser Cutter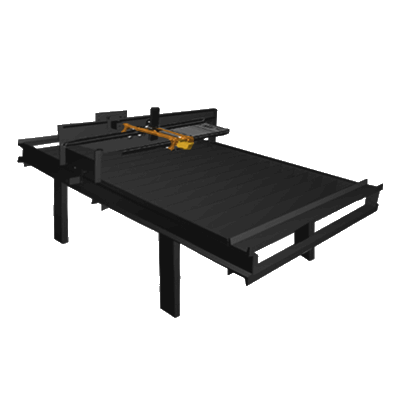 Overview
A laser cutter enables CNC cutting and engraving of metal, wood, and other materials. Laser cutting works by directing the output of a high-power laser, by computer, at the material to be cut. The material then either melts, burns, vaporizes away, or is blown away by a jet of gas, leaving an edge with a high-quality surface finish. Industrial laser cutters are used to cut flat-sheet material as well as structural and piping materials.
Details
lasersaur from stefanix on Vimeo.
Product Ecology
Uses
Creates
Components
See Product Ecologies for more information.
Status
The Laser Cutter is currently in the Development phase by Lasersaur, and will be a part of the GVCS when complete.
Videos
See Also
Usefull Links