Pelletizer/Research Development
Basics
This page aims to organise and conduct research on the Pelletizer.
Main Types of Pelletizers
Screw Based
Similar to a filament extruder, but with a rotating "cutter" on one end
Changing the speed of the cutter wheel changes the pellet length
Due to being able to seal the tube, and still run the screw, can higher densities be reached due to the increased pressure? Needs More Research
These have less throughput, so may not be the best option for large scale use, but better for home use perhaps
Die Based
Typically use a roller, and a sort of mesh/honecomb with the holes being the shape and dimention of the pellets
Powder is added to the top and is pushed through the mesh making pellets
VERY high throughput
Often unpressed powder mixed in output, so more post processing is needed such as a shaker grate
May have less pressure and thus lower density?
Also can pellet length be varied (perhaps swapping screen for one with longer "tubes"

OR some sort of dual mesh device with rotating wheels with holes, so it can be "sealed" like the screw extruder?
Walkthrough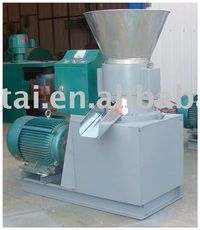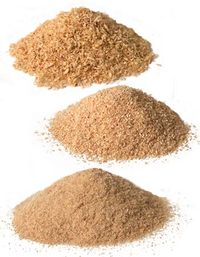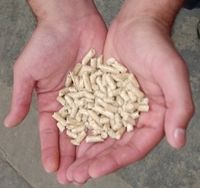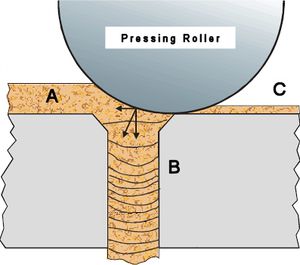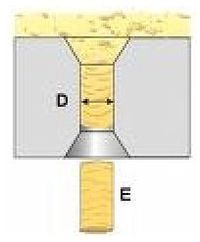 Existing Open Source Designs
French Site from 2022
Hello, I present to you my French site. I am mainly looking for how to build machines that can exploit the biomass of the high Pyrenean valleys, such as wood chippers and pellet presses. Cordially http://microressources.a4w.fr/ http://microressources.a4w.fr/fabriquer-ses-propres-granules-de-bois-avec-une-machine-a-pellet/
Precious Plastic
Odd idea, but could the Precious Plastic Extrusion Machine , or especially the pro version, be modified to handle non-plastic pellet making?
Main concern is dust getting where it shouldn't, but molten plastic is viscous, and tends to leak, so perhaps it will be fine?
Also are the required pressures reached?
Also a powder hopper, a stepper motor, and the cutting disk seem like the only additions needed
Industry Standards
See Also
Pelletizer die and roller quote - Quote
Useful Links